You may have heard the term toolbox talk, and wondered what it means. It's a phrase regularly used around construction sites, and it is often used in other industries as well. But what exactly is a toolbox talk?
Well, it's not, as the name suggests, a talk about toolboxes (sorry if that disappoints any toolbox enthusiasts reading!).
A toolbox talk, also known as a safety moment, health and safety brief, safety talk, safety minute, is a talk that goes by many different names. But, essentially, it all means the same thing. A toolbox talk is a short talk about a particular health and safety subject.
A 'toolbox talk' is a short presentation to the workforce on a single aspect of health and safety.
Most toolbox talks, as the name suggests, take place on site. This isn't the best place to expect your team to learn a new or difficult topic. It's not a place for exams or complex theories. But that's not what a toolbox talk is designed to be.
It's not a full training course or an in-depth look at a subject. But more like a quick overview of the important facts and considerations. The talk should usually be 5 – 10 minutes in length and only focus on one subject for each talk.
Here are some examples of the subjects you might want to cover:
Need more ideas for topics? Check out the best 100 safety topics for toolbox talks.
Your toolbox talk should be quick and to the point. It should cover information that is mostly already known, perhaps to refresh knowledge previously learned or to expand on it. And actually, out on site can be the perfect place to bring health and safety information to life.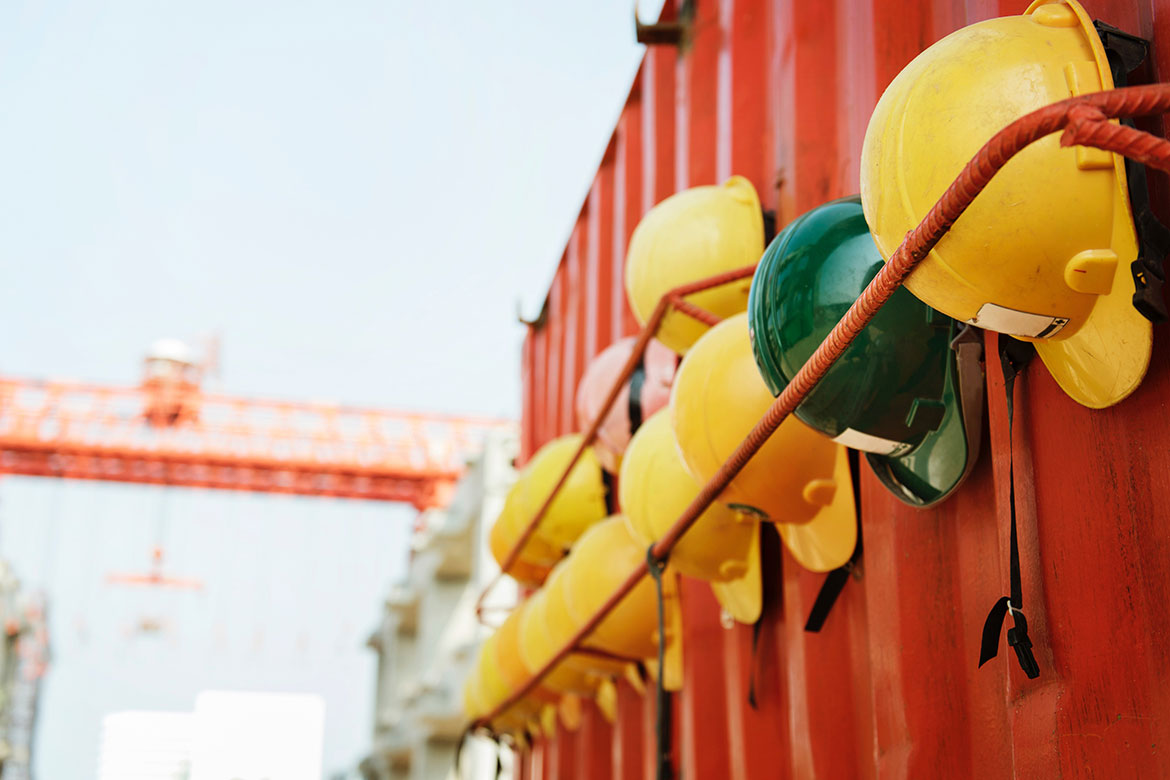 In a classroom or off-site on a training course, you are mostly concentrating on the theory of a subject. But you can bring the subject to life on site. The hazards are real, the risks are real, and the topic is relevant to the work you are carrying out.
A toolbox talk is a way of raising health and safety standards, by reminding your team of the safety information they need, when they need it. To achieve this your talk needs to be interesting. It needs to relate to the work you are doing.
It should be:
Short
Relevant
Focused on one topic
Up to date
Because a toolbox talk is not a full safety course, it shouldn't be treated as such. It shouldn't take up a half a day, and try to cover every health and safety topic at once. That's why you need to focus on one topic for your talk. That way, when you finish, your team have that message at the front of their minds.
If I tell you one thing, I bet you could quite easily remember it for the rest of the day. If I tell you 20 things, I doubt you would remember them all. And that one really important thing might be one of those you forget.
For the same reasons, you should not try to cram multiple toolbox talks into one day. This is an easy mistake to make. If you are on a roll and want to make sure you cover everything. But don't. People can only retain so much at once. Especially when they have a busy day on site ahead of them.
The whole purpose of a toolbox talk is to be a quick refresher on a single subject, to bring attention to a relevant health and safety topic, to keep knowledge refreshed. Give your talk in the morning, and let that information sink in through the day.
Toolbox talks should be carried out regularly, so keeping your talk short is important so that it is not intrusive to the working day. The more relevant the talk is to the work that's happening on site, the more it will be remembered. Because your team will associate it with the work they are doing.
Having a routine of a particular time of day, usually when starting work or near the morning break works best, near the beginning of the shift so that the primary focus of the team is on the work ahead, rather than heading home.
A toolbox talk is designed to improve health and safety, by focusing on a subject that affects the team, either an activity or task that is being carried out, a hazard they are exposed to, a control, or equipment that is in place.
---
Get started with toolbox talks today with our ready to use toolbox talk templates. Or, join the talks plan and let us manage your toolbox talk delivery.