Falls from height account for around 25% of fatalities and over 5,000 reportable injuries annually, according to HSE statistics. It's such a big problem that working at height has its own health and safety regulations, the Work at Height Regulations. But before we look at what needs to be done to work at height safely, we should make sure we know exactly what working at height is. It's not as obvious as it might at first appear.
What is working at height?
Work at height is work in any place where, if there were no precautions, a person could fall a distance and suffer an injury. It might be obvious you are working at height. For example, if you are up on a roof. But you could also be working at height from ground level. You could even be working at height below ground level. For example, if you could fall into an opening in the floor.
The Work at Height Regulations includes a definition of working at height, that includes not just the place of work, but also access to that place (unless that access is a permanent staircase). This could include access via ladder, scaffold, MEWP, trestle or other temporary access equipment.
"work at height" means—

work in any place, including a place at or below ground level;
obtaining access to or egress from such place while at work, except by a staircase in a permanent workplace,

where, if measures required by these Regulations were not taken, a person could fall a distance liable to cause personal injury
So examples of working at height include obvious things like:
Working on a ladder
Working on a roof
Working on trestles or staging
Accessing items on shelving using a stepladder or hop up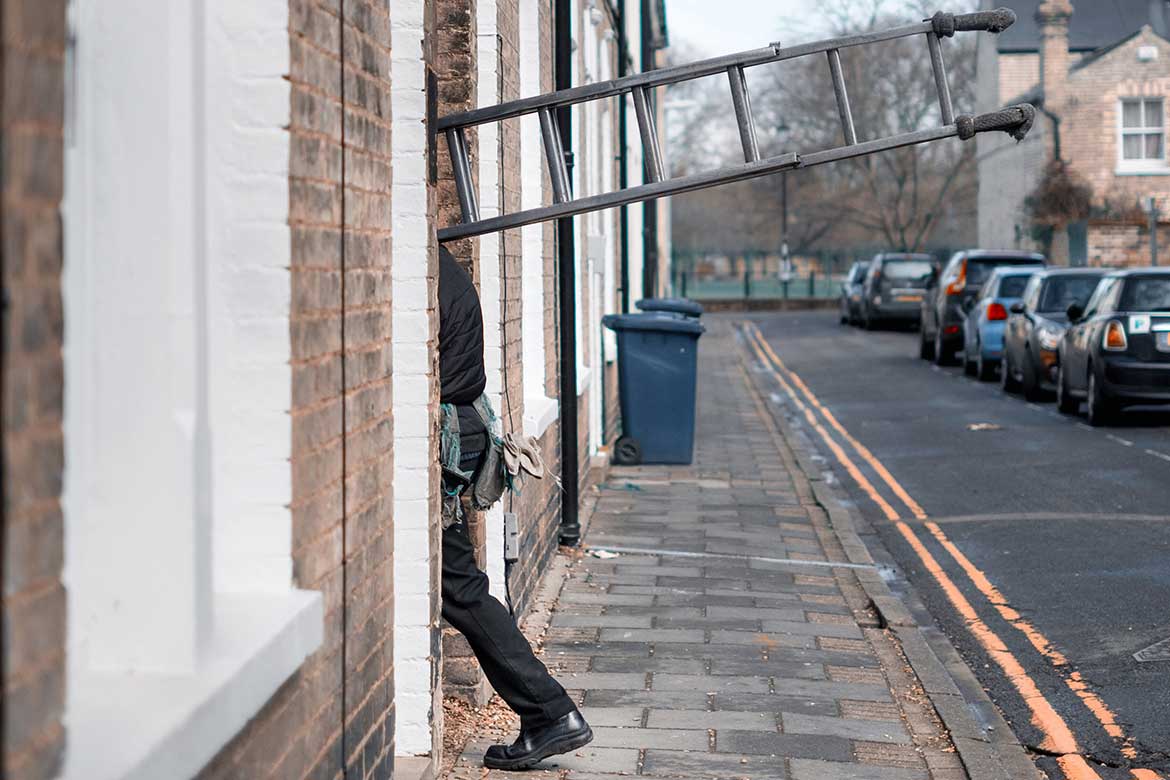 And also includes less obvious examples like:
Working next to an excavation
Working on a platform or formwork within an excavation
Working next to fragile surfaces
Underground access via a manhole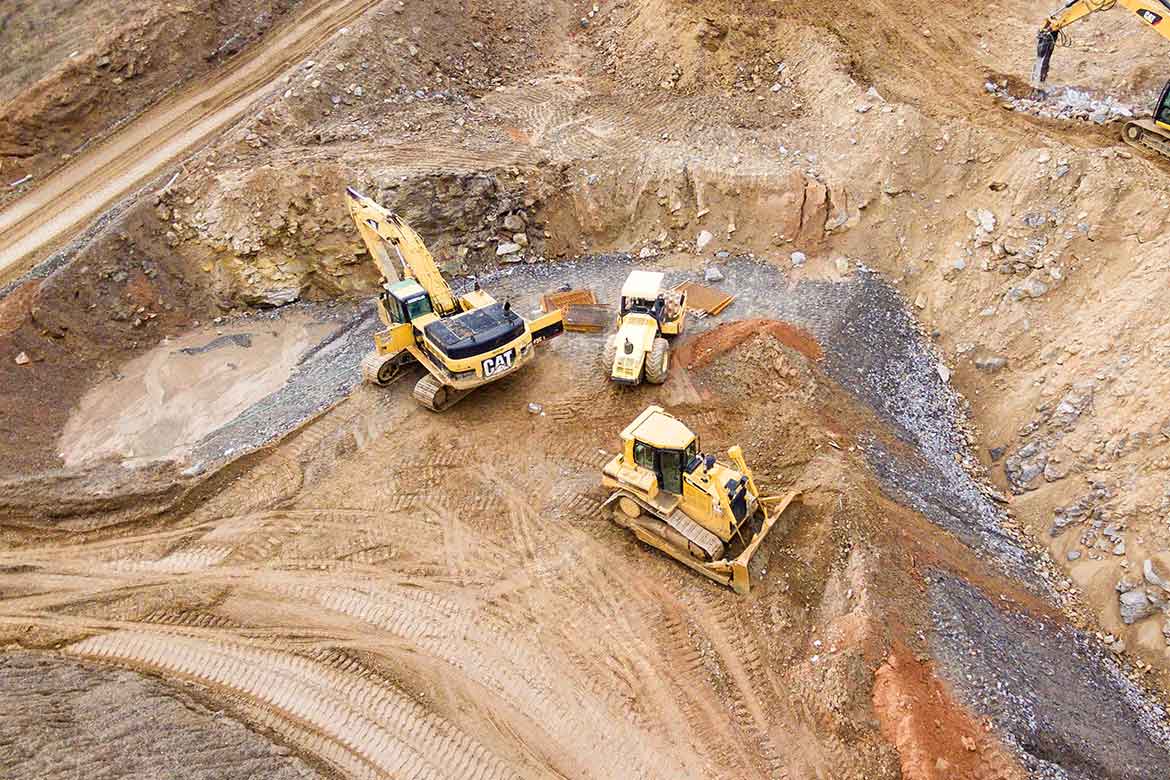 Is there a minimum height?
At what height do you need to apply the Work at Height Regulations? Since the regulations apply to all work at height, at what height do they apply? Is there a minimum height you need to be at to be classed as 'working at height'?
The short answer to this is no, there is no minimum height. Work at any height can be work at height. There is no specified height. As we covered under the definition of work at height, the height at which the regulations apply is any distance where a person could fall and is likely to cause injury. So, if your risk assessment identifies falls as a risk, you're probably working at height, and the regulations apply.
To identify work at height within your work activities, look for tasks that involved people accessing areas above, or below ground. Roofs, platforms, ledges, excavations, pits, vehicles, equipment etc. Look for activities that involve access equipment like steps, ladders, trestles, MEWPS and scaffolding.
How can you work safely at height?
When you work at height, there is a risk of injury from falls. And like with any risk, you can apply the principles of prevention. Simply, you can eliminate the risk, or you can control it.
avoid work at height where it's reasonably practicable to do so
where work at height cannot be easily avoided, prevent falls using either an existing place of work that is already safe or the right type of equipment
minimise the distance and consequences of a fall, by using the right type of equipment where the risk cannot be eliminated
Of course, the best way to reduce the risk from work at height is not to work at height at all. And it can be surprising how often work at height can be eliminated by carrying out the work in a different way. For example, by using extending poles or tools, or carrying out assembly work at ground level and then lifting into place. While it may not always be possible to avoid working at height, if you can eliminate the need to work at height, you should.
Employers have to make sure that any work at height that cannot be eliminated is properly planned, appropriately supervised and carried out safely. This means using competent people to do the work, using the right equipment (for access and working platforms), and protecting fragile surfaces.
A work at height permit to work can be used to strictly control high risk work at height activities.
And it's not just the people working at height you need to worry about. If other people are working below the work area, they are at risk from overhead work. For example from falling materials or objects. So as well as prevention falls of people, you also need to prevent falls of any kind, including tools and materials. If any danger areas remain, you can set up exclusion zones to prevent access below the work.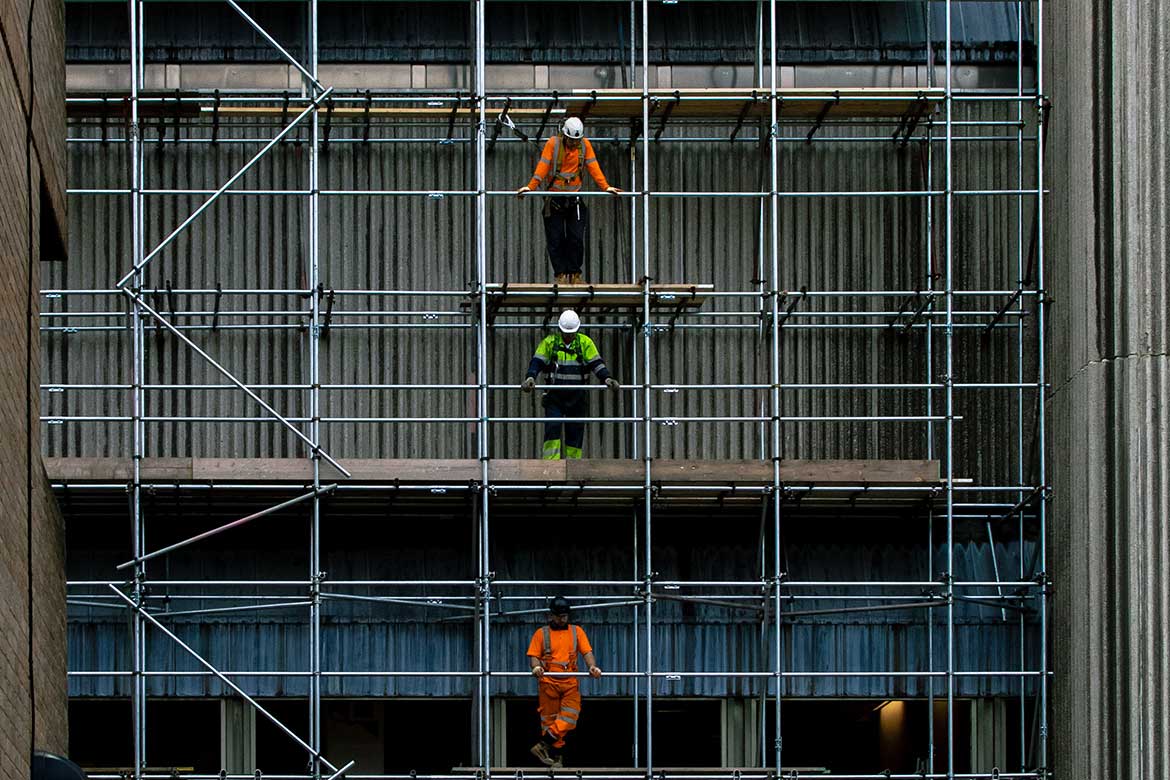 Here's how you can plan your work at height:
Avoid work at height if it can be easily avoided
Make sure the people working at height have the skills and knowledge to work at height safely
Select the right equipment for the task
Protect any fragile surfaces
Prevent falling objects
Set up any necessary exclusion zones below the work area
Provide supervision and monitoring to make sure that your safe system of work is followed
Unless you eliminate work at height completely, some residual risk will remain, even if you create a safe working platform, use suitable access equipment and put other controls in place. With any temporary control measures, it's important to make sure that they remain safe with supervision and regular monitoring. Keep an eye on both the equipment you use (like scaffold inspections) and the tasks you carry out (like work at height permits).
---
Do you work at height? Make sure you carry out a risk assessment for working at height and get safety right.