Asbestos surveys are needed on many types of buildings. An asbestos surveyor will seek out any asbestos materials that are present and create a record of them. Asbestos surveys are often needed in workplaces, and there are a couple of different types of asbestos survey to be aware of, which we will discuss shortly.
Any building built before 2000 is likely to need an asbestos survey during its remaining lifetime. Some buildings need asbestos surveys during their normal occupation. If you work in a building built before 2000, it probably needs an asbestos survey. Other buildings need an asbestos survey during construction work or maintenance. If you work in construction, you definitely need to know about asbestos surveys.
Before we dive into what an asbestos survey is, let's first recap on why asbestos surveys are important.
Asbestos is deadly. It has the number one spot on our top 5 health risks at work. Once you have been exposed to asbestos fibres, they attack your body. Silently, quietly, they hook in and can't be removed. Over time, lung disease and cancer can develop. Often, with fatal consequences.
And, despite being banned in the UK for the past 20 years, asbestos can still be found in thousands of buildings in the UK.
The Asbestos Survey
Ok, so now we know about deadly asbestos. What is an asbestos survey? Simply put, an asbestos survey is a search for asbestos materials. An asbestos survey is a survey undertaken within a building, property or structure, with the purpose of identifying asbestos-containing materials.
Because asbestos fibres can't be identified by eye, during an asbestos survey, samples may need to be taken. The material can then be examined in a laboratory, to identify if asbestos is present, and what type of asbestos.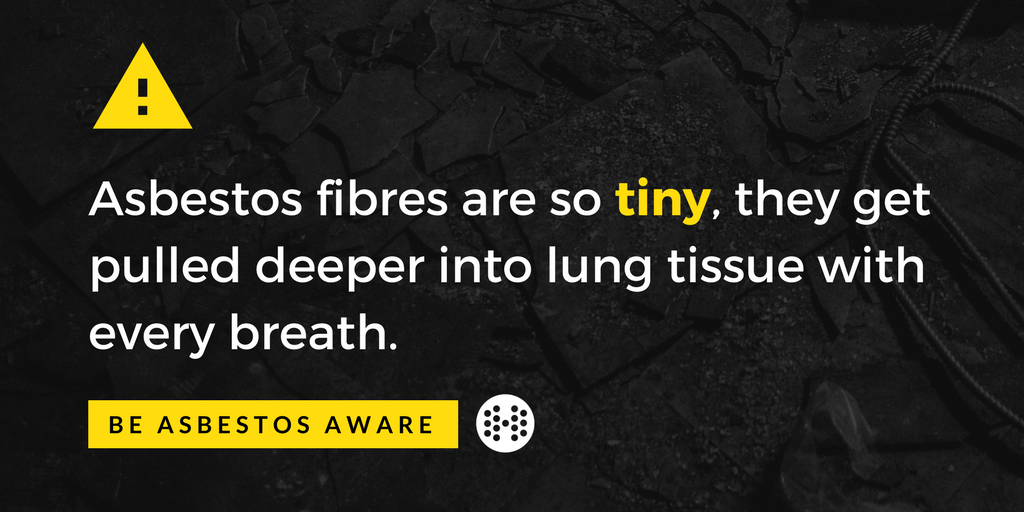 Your asbestos survey will tell you:
The location of asbestos
The type
The condition
The quantity
Further action required (if any)
The purpose of the survey is to help manage asbestos in the dutyholder's premises. The survey has to provide sufficient information for: an asbestos register and plan to be prepared, a suitable risk assessment to be carried out and a written plan to manage the risks to be produced.
But, since all asbestos was banned in the UK by the year 2000, why do you still need asbestos surveys? Well, asbestos materials were very popular in the past, particularly from 1950 – 1980, and in fact, any building constructed before 2000 could (and is likely to) contain asbestos.
Asbestos is only deadly when it is disturbed. But, to avoid disturbing asbestos materials, we need to know where they are. Because they don't necessarily look any different from other building materials. And they can often be hidden.
To help reduce the incidents of accidental asbestos disturbance, it is one of the requirements of the Control of Asbestos at Work Regulations to identify asbestos-containing materials. And that means it's not optional. Asbestos surveys are a legal requirement.
This is an important requirement because accidental disturbance of asbestos is harmful to health, and asbestos is the biggest cause of work-related deaths in the UK.
Asbestos still kills around 5000 workers each year, this is more than the number of people killed on the road.
With asbestos-related diseases, prevention is much better than cure. Because, in most cases, there is no cure. Once you have been exposed to asbestos, it's too late to go back.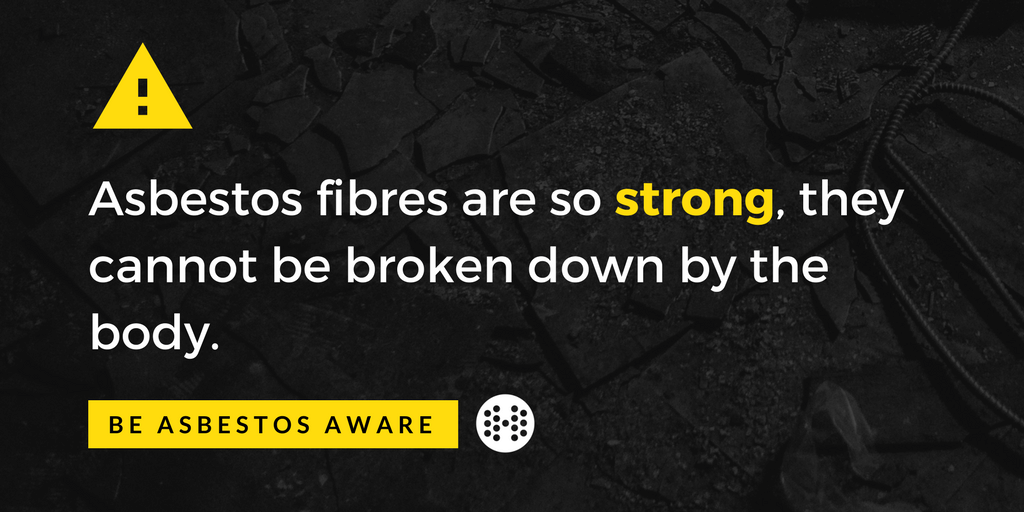 Your asbestos survey will enable you to manage the risks from asbestos. Knowing where asbestos is can allow you to plan work within the building safely. You can also organise the removal of any asbestos materials that are likely to be disturbed, or deteriorating.
Asbestos surveys are not a one-off event. When asbestos is present, it should be regularly re-inspected for deterioration. Where asbestos is managed, it should have a more detailed survey before construction work is carried out.
An asbestos survey is an important step in establishing what asbestos-containing materials are present, but it is important to get the right type of asbestos survey. Different types of work need different types of survey. What is happening within the building will affect how likely it is that materials (including any asbestos) to be disturbed.
Find out more about asbestos survey types in the two types of asbestos survey (and when you need them).
Management Asbestos Survey
This is the type of survey you need for normal building occupation. It is usually none-intrusive and locates asbestos-containing materials that may be disturbed by normal activities.
The management asbestos survey used to be known as a type 1 or type 2 survey, and is mostly a visual inspection, locating the type and condition of asbestos materials, with guidance for any remedial work or high-risk materials.
The aim of the management survey is to identify asbestos-containing materials that need to be managed during normal building occupation.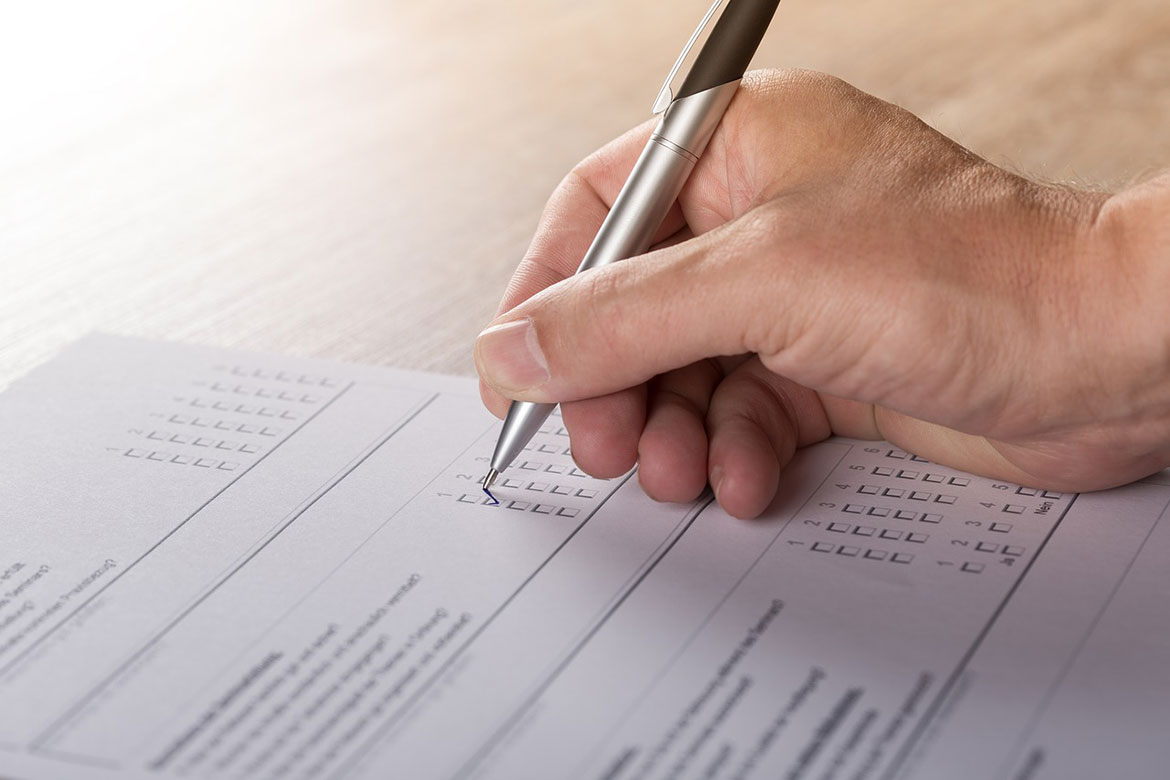 Refurbishment and Demolition Asbestos Survey
This is the type of survey you need for construction work and is required in all areas affected by the construction work, for example, upgrades, refurbishments or demolition.
It aims to locate and identify all asbestos-containing materials and is an intrusive survey. Samples of materials are taken for testing to confirm if asbestos is present and what type.
One important thing to note is that when we are talking about construction work, you also need to think about maintenance. Any kind of work on a building could disturb asbestos. Hanging shelves. Servicing boilers. Replacing ceiling tiles. Changing flooring. Adding insulation. If you don't know what material you are drilling, cutting, moving or replacing, it could contain asbestos.
The refurbishment and demolition asbestos survey used to be known as a type 3 survey and will involve destructive inspection and asbestos disturbance. The aim of the refurbishment and demolition survey is to identify the asbestos-containing materials that need to be removed or protected from damage before work can go ahead.
---
Download the free asbestos survey toolbox talk as a reminder, and let your team know the dangers with the asbestos awareness toolbox talk.