In this post, we are going to look at why we need COSHH, how it applies to every business, and why it is important in your workplace.
COSHH stands for the Control of Substances Hazardous to Health Regulations. It's a bit of a mouthful, so that's why almost everyone refers to this set of regulations and their requirements as COSHH.
Why was COSHH introduced?
COSHH was originally introduced in 1988 as a specific regulation applying to hazardous substances and brought with it the requirement for control of exposure, health surveillance, exposure limits and COSHH assessments (a type of risk assessment specific to substances hazardous to health).
Risk assessments are not a new concept, but the COSHH regulations were a chance to address the health hazards that are often unique to hazardous substances.
There are currently around 500 hazardous substances with workplace exposure limits set under COSHH, but this is only a small proportion of the substances that COSHH applies to.
Many thousands of substances are used at work but only about 500 substances have Workplace Exposure Limits (WELs) listed in EH40 workplace exposure limits.
The COSHH regulations place duties on employers, the self-employed and employees with regard to hazardous substances in the workplace.
Why do we need COSHH?
We need COSHH because, although the requirement for risk assessment is not new, COSHH addresses the specific hazards that apply to substances, for example, routes of exposure, and the specific types of controls needed, for example, ventilation systems.
The main purpose of COSHH in the workplace is to manage the risks to health that are generated from hazardous substances. The regulations are designed to make you consider the health effects that a substance might have, not just in the short-term, but also in the long-term.
There are literally thousands of different substance products used by people at work. Some of these substances are hazardous to health and can vary in risk from mild irritation to toxic or carcinogenic.
As an employer, you have a responsibility to protect your employees from the risks of exposure, as outlined in the Control of Substances Hazardous to Health (COSHH) Regulations.
Need help creating COSHH assessments? Start with the free blank COSHH assessment template or browse our ready to use COSHH assessments.
One of the main requirements of the COSHH regulations is to carry out a COSHH risk assessment for hazardous substances used within your workplace. There are two main purposes of a COSHH assessment. Firstly, finding out what the situation is, and secondly, deciding what to do about it.
Why is COSHH important to you and your workplace?
If you're wondering if COSHH is important in your workplace, the answer is almost certainly yes. Of course, some businesses use more hazardous substances than others, but almost every workplace will use, create or have exposure from a hazardous substance in some form or another.
This could be anything from cleaning products, solvents, paints, sprays, beauty products, industrial products, varnishes, solutions, exhaust fumes, wood dust, flour dust, other dust... the list goes on.
So how do you go about finding out what the COSHH situation is in your organisation?
As a starting point, you need to identify the substances used in your business which are hazardous. Once these substances are identified you should put together a COSHH register so that you can easily access the information on each substance.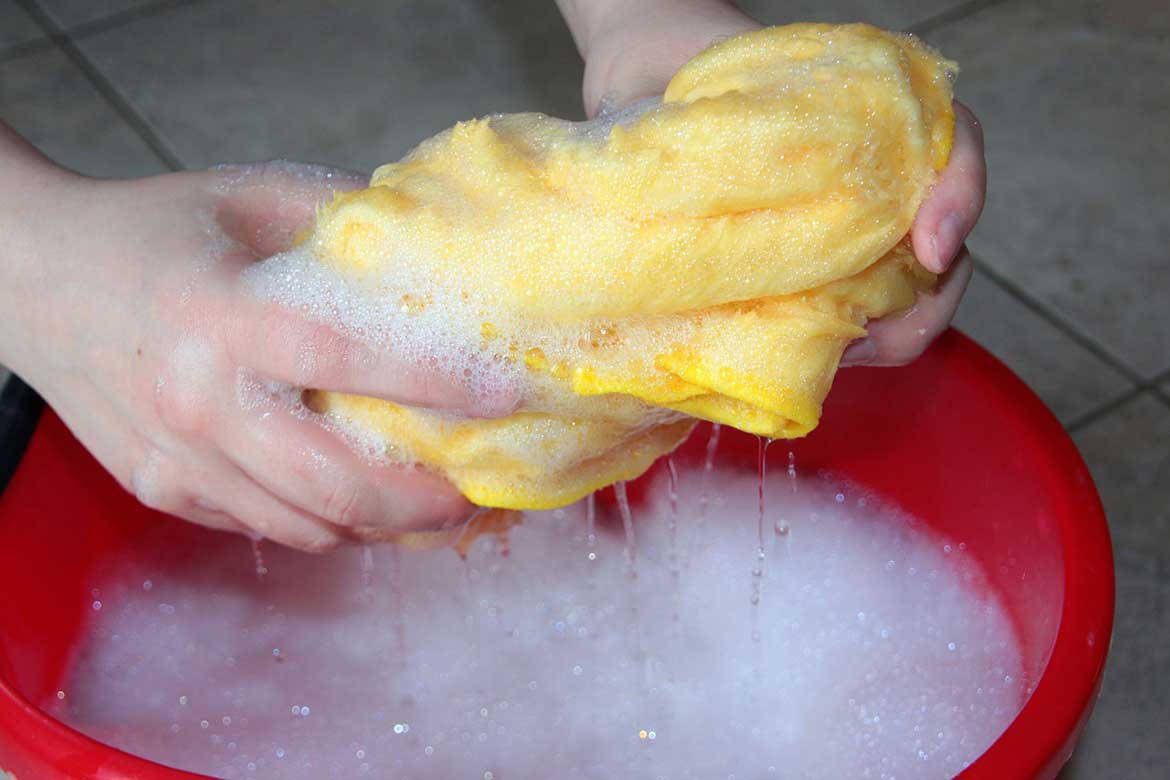 You can then assess what the situation is with each substance, and this should form the first section of your COSHH assessment. Considerations should focus on what effect the substance could have, who is likely to be exposed and how, and what currently happens to control the risks.
Based on your assessment, you then need to decide what control measures are necessary to protect those that could be potentially exposed to the substance.
You need to decide what to do about the risk the substance presents in your business activities.
You may be able to eliminate the risk and prevent exposure by substituting the substance for a harmless or less harmful substance. This will not always be possible, and you will, therefore, have to consider which control measures will be appropriate to reduce the risks and comply with the regulations.
When deciding what to do to control a substance within your organisation, don't forget to plan for emergencies and put adequate health surveillance in place if required.
As an employer, you must reduce the risks as far as is reasonably practicable. This does not mean eliminating all risks, but it does mean assessing the risks and putting adequate control measures in place to reduce those risks as far as you can reasonably be expected to do so.
Your assessment should be proportionate to the risk from the substance.
Remember, the purpose of a COSHH risk assessment is to find out what the situation is and decide what to do about it. Part of this involves assessing what the risk is - the higher the risk, the more controls you will need to put in place to protect your workforce.
Does your COSHH assessment serve a purpose? A good assessment will find out how the substance is used and the risks present in your activities and outline the best ways to deal with those risks. This can then be used going forward to train and act as a point of reference for those employees who are at risk.
If you need help complying with the COSHH regulations, our COSHH assessment templates are a good place to start. If you just need a simple layout to get you going, you can download our free blank COSHH assessment template.