When you think about the risk of lifting or carrying something, you probably consider the item's weight. Is it too heavy? Can you lift it?
And maybe you also think about its size - especially if the item is bulky!
So we already have two manual handling considerations - weight and size. But there's more to manual handling than how much you can lift. Would you be surprised if I told you that there are over 20 other risk factors you also need to consider?
There are 4 key areas of manual handling:
Load
Individual
Task
Environment
Or - what, who, how, where. What's being handled (the load), who by (the individual), how (the task), and where (the environment).
These four areas are often referred to as TILE or LITE. I prefer to use the LITE acronym - because then you can say things like "Think LITE!" and sound really cool*.
*You won't sound cool, but I use LITE over TILE because LITE should at least remind a person to consider the weight of the item and trigger a manual handling reminder. But you can use either TILE/LITE as they both mean the same thing.
Before we assess a manual handling activity, let's remember that the best way to reduce risk is to avoid it. And you can do that in manual handling by:
Planning work to reduce the need to move items
Delivering things close to where they are needed
Automating or using mechanical aids to move things
It might be difficult to eliminate all manual handling in your business, but manual handling injuries are common (causing over 30% of injuries at work), so it's worth reducing what you can.
Let's get back to assessing what does need to be moved by hand. And since the two considerations we've already discussed (weight and size) are about the load, let's start there.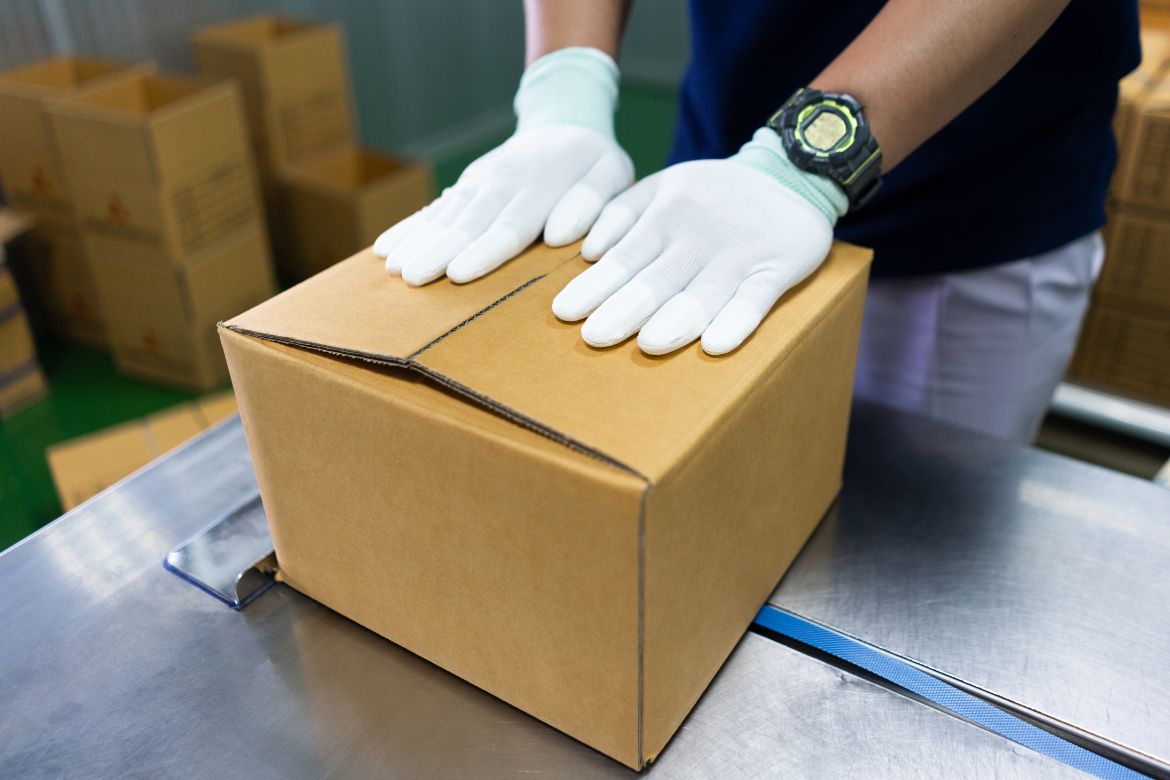 1. Load
The load is the item that you will be moving. You can start your manual handling risk assessment by checking the load, and considering if you could make it safer.
Is the load heavy?
Is the load too big to hold?
Is the load too large to see over?
Is the load unstable (e.g. loose)?
How is the weight distributed (e.g. all on one side or top-heavy)?
Is the load harmful (e.g. sharp or hot)?
Here are some ways you can reduce the load risk:
Break the load down into smaller loads
Does the load have to be as heavy or large as it is? Could you order materials in smaller packages to make them lighter or less bulky?
Secure the load to make it more stable
If the load is unstable, there's more risk of dropping the whole or part of the load when carrying it. Could you strap the load together to secure it in place?
Evenly stack loads before handling for stability
Loads are harder to handle if the weight is uneven. Evenly stacked loads are both more stable, and more uniform, reducing the risk of nasty surprises.
Add handles or carry aids
You can make slippery loads easier to grasp by providing handles or carrying devices (like cases or straps). You could also provide gloves with a grip.
Use containers or wrapping
If people need to carry sharp, hot or otherwise hazardous loads, can you protect people from contact? Protective covers can shield sharp edges. Insulated containers can reduce heat.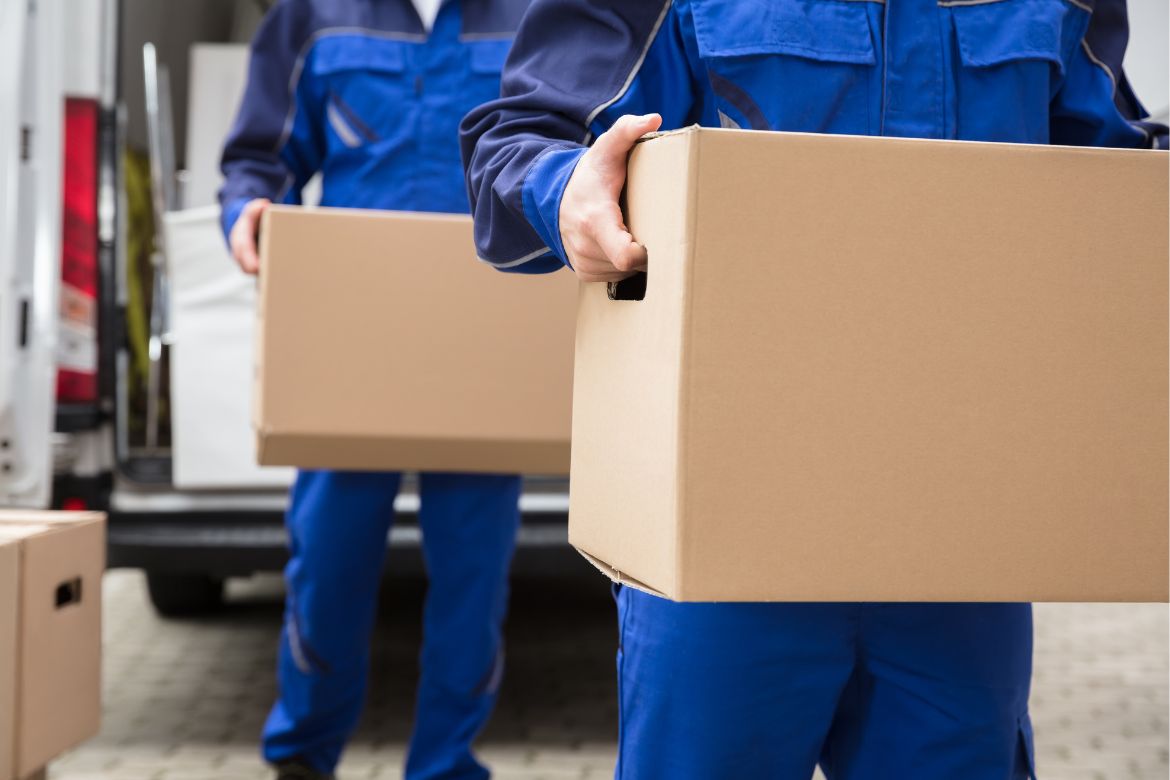 2. Individual
Each person is different. We all have our unique bodies, strengths, and weaknesses. What one person can lift safely, another might struggle with, so let's consider the individual.
Does the task require above-average strength?
Could the activity pose a risk to people with a health problem?
Do any staff members have physical disabilities or injuries?
Could it be a risk to pregnant workers or new mothers?
Would it be safe for young or inexperienced workers?
Here are some ways you can reduce risk to the individual:
Provide training as necessary
Do people know how to lift and carry safely? Do they use safe manual handling techniques?
Check worker health
Make sure you know about any physical weaknesses or injuries that may permanently or temporarily reduce a person's manual handling capacity.
Protect vulnerable workers
Workers shouldn't be expected to lift more than they can handle. Make allowances for workers with reduced capacity, including workers with physical weaknesses, injuries, pregnant, and young workers.
Make adjustments as needed
Allow for individual differences. Some workers are bigger, smaller, shorter, taller, stronger, or weaker. Can you make adjustments to suit individual requirements?
3. Task
The task can put constraints or demands on the manual handling activity, increasing the risk. Let's look at some of these and how you can reduce the risk.
Does the task involve strained pushing or pulling?
Does it require holding the load away from the body?
Will the task require people to twist, stoop, or reach upwards?
Does it involve carrying long distances?
Does it involve lifting loads?
Is the task repetitive?
Is there a demanding work rate?
Here are some ways you can reduce the task risk:
Use lifting aids
Why struggle if you don't need to? Investing in lifting aids, powered devices, and other equipment can improve productivity and reduce the risk of injury.
Change the layout
If the task involves twisting, stooping or awkward postures, consider the layout of the task. Can you change things so that people don't have to twist and turn so much? Can you store things at waist height so people don't have to stoop?
Reduce carrying distances
If things need to be moved a long way, perhaps you can change where items are delivered, or move things in bulk via machinery, to reduce manual handling distances and repetition.
Allow for rest and recovery
Doing a task once is not the same as doing it 20 times. Make sure the work rate is achievable and that you allow for rest and recovery time in between manual handling tasks.
Vary the task
If repetition can't be eliminated, can you vary the work or use job rotation so individuals aren't overworking one set of muscles intensely?
4. Environment
The environment where the task takes place. It's important to assess the environment because it could add dangers to the task.
Is there enough lighting?
Are floors bumpy, uneven, or slippery?
Do floor levels change?
Is it hot, cold, or humid?
Will there be wind or rain?
Are there any space restrictions?
Are there vehicles or moving objects?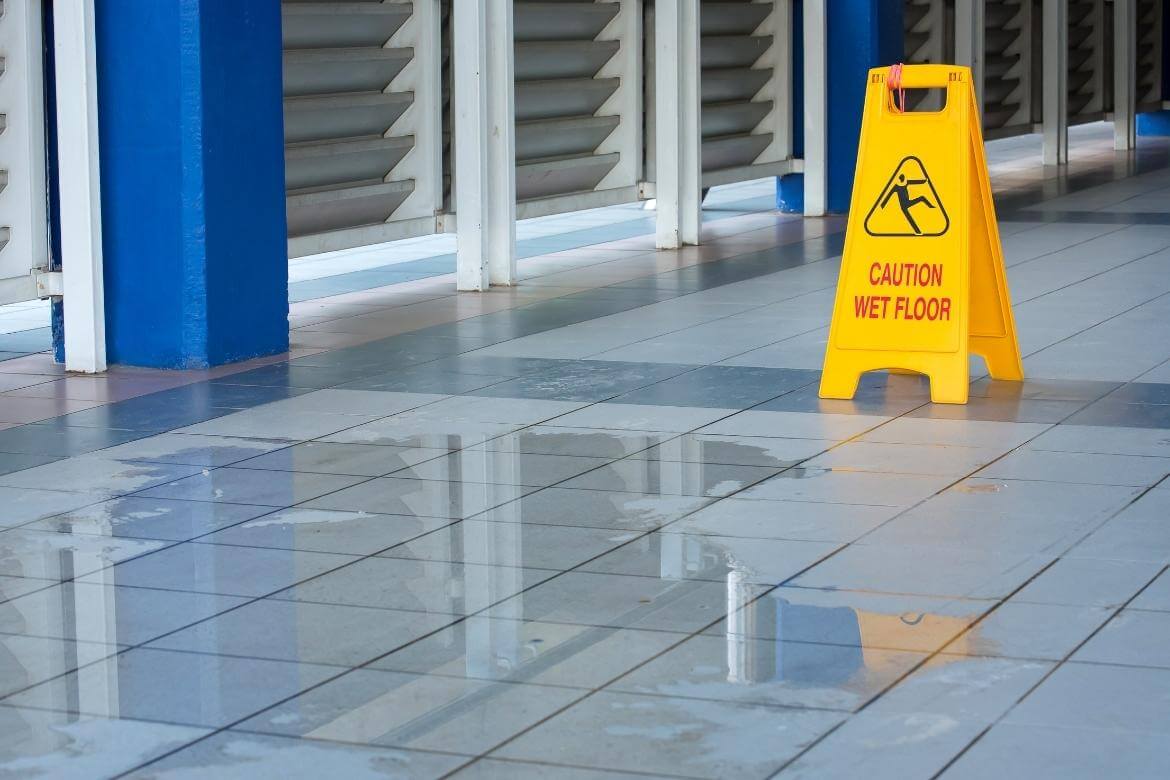 Here are some ways you can reduce environmental risk:
Provide suitable lighting
If people are moving around or picking things up, they need to see what they are doing! Make sure there is suitable lighting before starting a manual handling activity.
Check flooring
Slips and trips are even more likely if you are holding something that restricts your view. Check that flooring is suitable where manual handling takes place. Can flooring be improved? Is slip-resistant footwear required?
Consider the atmosphere
In hot and humid conditions, manual handling can be harder and more uncomfortable. Gusts of wind could make the load more unstable. And it can be difficult to grip in cold conditions. Can you protect the area to reduce weather exposure? Or improve ventilation/heating to avoid extremes in temperature?
Remove obstructions
If there are things in the way, can you move them to provide more space?
---
Now you know the 4 key areas of manual handling:
Load
Individual
Task
Environment
Hopefully, you've discovered some new ways to reduce the manual handling risk in your business.
Each workplace is different, just like its people, so get extra advice if you need it.
Download the free manual handling toolbox talk, and use the manual handling risk assessment template to create your assessment.