At work, there are lots of health and safety abbreviations to get your head around. One you may have heard is LOLER. Especially if you become involved in any lifting work.
LOLER stands for the Lifting Operations and Lifting Equipment Regulations. Since Lifting Operations and Lifting Equipment Regulations is a bit of a mouthful, the regulations are often referred to as LOLER for short.
As the name suggests, the regulations are a set of legal requirements surrounding lifting operations and the equipment used to carry them out.
But what is LOLER, and why do you need to know about it?
What is LOLER?
LOLER is a set of legal requirements. The Lifting Operations and Lifting Equipment Regulations are not just a guide, they are the law.
If you need to lift materials or other items, on a construction site or in a fixed location, you need to know about LOLER. Every lifting operation at work must comply with LOLER.
There are several things you need to know and do, to comply with the regulations, and to make sure your lifting is legal.
Who does LOLER apply to?
The regulations apply in Great Britain to any employer, self-employed person, and any person in control of lifting equipment or lifting operations to any extent.
LOLER applies to any business carrying out lifting operations, which are common in:
Construction
Warehouses
Factories
Manufacturing
Logistics
What does LOLER cover?
As the name suggests, LOLER covers both lifting operations and lifting equipment.
LOLER covers the lifting of any type of load with the use of lifting equipment, such as:
Sacks and bags
Pallets
Stacked materials
Loose materials
Items
Machinery
Skips
People
Animals
What does LOLER say about lifting operations?
Regulation 8(2) of LOLER defines a lifting operation as "… an operation concerned with the lifting or lowering of a load".
A "load" is the item or items being lifted. This load could be materials, equipment, or even a person or people.
LOLER requires that all lifting operations are planned and supervised by a competent person. Lifting operations must also be carried out safely.
To do this, you must ensure that every lifting operation involving lifting equipment is:
Properly planned by a competent person
Appropriately supervised
Carried out in a safe manner
Lifting operations can put people at an increased risk of injury. If a heavy load slips or drops onto a person, the results can be serious and sometimes fatal.
To avoid an accident, which could damage people, materials, equipment and structures, it is important to properly plan and organise a lift.
Use the lifting operations risk assessment template to help you identify and control the hazards involved.
What equipment is covered by LOLER?
Planning, supervising and controlling lifting operations is one part of making them safe. The other piece of the puzzle is the lifting equipment itself.
A lift can never be safe if the equipment being used is unsuitable or faulty, even if you plan and supervise it. The equipment used needs to be safe and appropriate for the lifting operation.
"lifting equipment" means work equipment for lifting or lowering loads and includes its attachments used for anchoring, fixing or supporting it;
The regulations say that lifting equipment is any equipment that lifts or lowers loads. But it also includes attachments, anchors, fixings, and supports.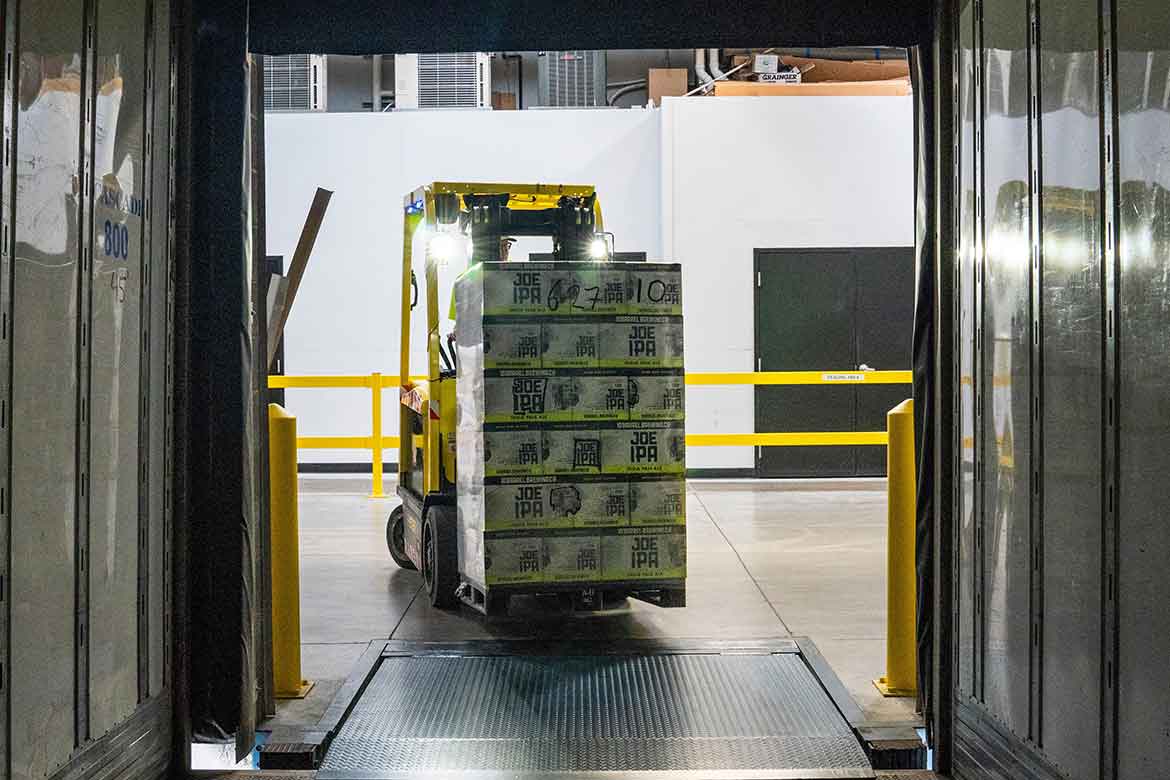 Examples of lifting equipment covered by LOLER include:
Fixed cranes
Mobile cranes
Hoists
Passenger lifts
Goods lifts
Vehicle lifts
Telehandlers
Forklifts
Cleaning and maintenance cradles
Winches
Lifting jacks
As you can see, LOLER covers a wide variety of equipment used at work. If the equipment is used to lift or lower any type of load, it is lifting equipment.
What does LOLER require for lifting equipment?
To comply with LOLER, you need to consider several factors, including:
Strength
Stability
Marking
Positioning
Installation
Examination
Defects
LOLER requires that the equipment you use is fit for purpose, suitable for the task and correctly marked.
Because equipment can become damaged during use and storage, you can only really know if the equipment is fit for purpose by regularly inspecting it. So the regulations also place requirements for statutory periodic 'thorough examination' (testing and inspection).
There must be thorough examinations of lifting equipment. Every 6 months in the case of lifting equipment for lifting persons or lifting accessories. For other lifting equipment, at least every 12 months.
Find out more about lifting equipment requirements with our lifting equipment toolbox talk.
And remember that lifting equipment also includes fixings, supports, and anchor points. So when assessing equipment suitability, you also need to consider the accessories used. This could include slings, chains, hooks, eyebolts and other attachments.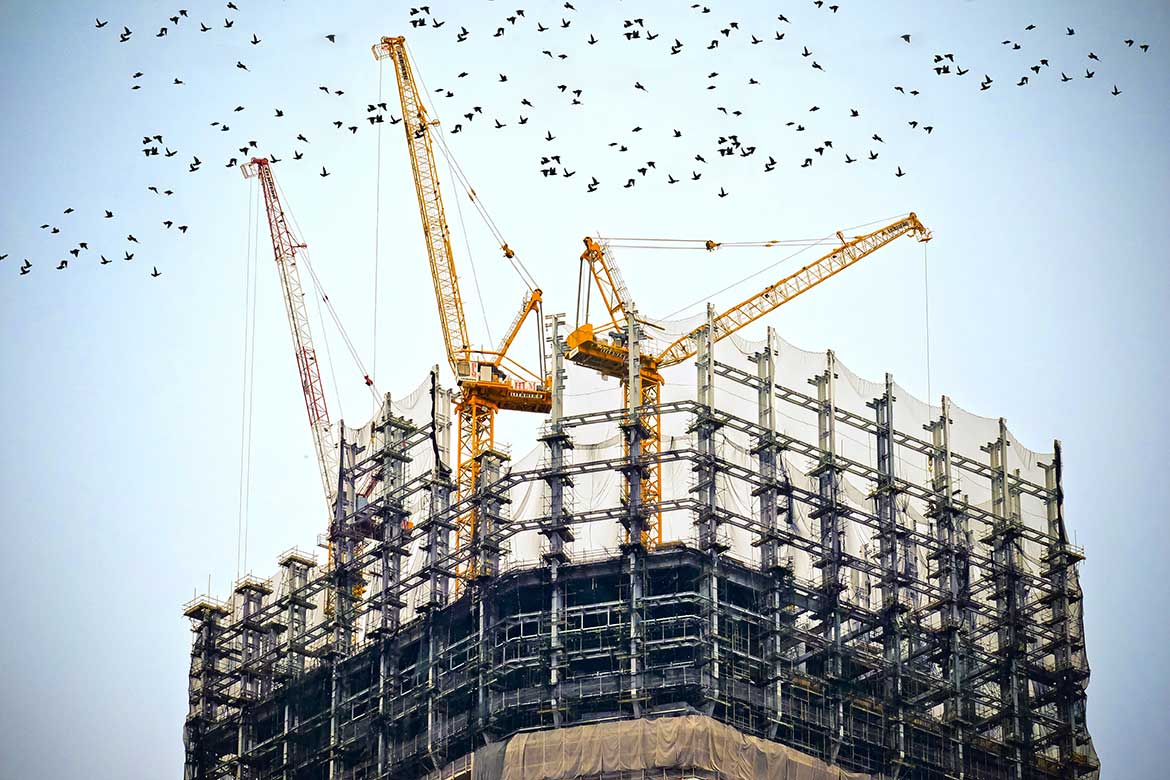 Lifting equipment, including accessories, needs to have the right strength and stability to support the load. Lifting equipment will never be suitable for all loads, of all sizes.
If you try to overload lifting equipment, it could fail. All lifting equipment will have a safe working load (SWL), which is the maximum weight it can safely lift.
LOLER requires all lifting equipment (machinery and accessories) to be marked to show its safe working load. You should check all lifting equipment for safe working loads, and always stay within the limits.
Lifting accessories also add weight to the load and need to be taken into account for the total safe working load.
No lifting equipment should be used unless it is marked with its safe working load and has physical evidence of the last examination carried out.
---
Now you know what LOLER stands for, you can use the LOLER inspection sheet to make sure your lifting operations are properly planned.