First aiders are needed by most workplaces. If you need medical help, it can take time for the emergency services to arrive. On average it takes over 7 minutes for an ambulance to arrive in life-threatening situations. But it only takes 4 minutes to die from a heart attack. Being able to give CPR can prolong life until paramedics arrive, increasing the chances of recovery and survival.
And a heart attack isn't the only situation a first aider can help. A blocked airway can kill someone in 3-4 minutes. Loss of blood, choking, shock, and a variety of other medical emergencies can be fatal. Knowing what to do in a range of medical situations is important for a first aider. From burns to diabetes, cuts to chemical contact. By providing the right treatment, the consequences of a medical emergency can be minimised. First aiders can quite literally mean the difference between life and death.
Nominated first aiders are a must for any workplace, but with various types of first aid training available, it is vital to get the right level of training for your first aid cover.
Becoming a first aider involves learning how to identify different medical emergencies, knowing how to treat them, and practising how to treat them. First aid training is practical and hands-on, so that first aiders have the skills and confidence to deal with situations in the real world.
There are several different first aid training courses available, so how do you know which type you need?
Well, the type of first aider you need, will depend on the type of work you do, how many people might need first aid, and the kinds of injuries that you might get. Choosing the right course will give your first aiders the knowledge and competence to assist should a medical emergency occur.
The two main types of first aid training for the workplace are:
Emergency First Aid at Work - a level 2 first aid qualification, usually provided over 1 day
First Aid at Work - a level 3 first aid qualification, usually provided over 3 days
Both of the above courses are open to individuals looking to learn first aid skills, so which do you need?
Emergency First Aid at Work
The one-day Emergency First Aid at Work course is most suited to those in small, low hazard work environments. This course will give you the skills you need to deal with, as the name suggests, emergency first aid situations.
Completing the course will make you a qualified emergency first aider. You will know what to do in a variety of emergency first aid situations like cuts, burns, broken bones, bleeding and shock. You'll learn CPR and the recovery position and how to apply bandages.
This course does a pretty good job of covering the basics.
First Aid at Work
The three-day First Aid at Work course is the qualification to gain for larger or higher hazard work environments. This course will give you a more thorough first aid knowledge and practical skills.
This course covers the emergency first aid at work module (as in the one-day course), but also how to deal with a variety of minor and major illnesses. You'll learn about extra situations like fainting, spinal injuries, stroke, chest pains, heart attack and other medical problems that may arise at work.
Choosing the right type of first aid training course
The type of first aid training you will need depends on a variety of factors, not just the hazard level. The more people that are present in the workplace, the more likely a medical situation could arise.
For example, a small office with 5 workers might find emergency first aid at work training sufficient, because it is a low hazard environment with only a few people. However, a larger office with 50 workers should consider the level 3 first aid at work course for nominated first aiders. There are more people present, so it is more likely that a first aid situation could occur. Either by something happening at work, or due to a pre-existing health condition.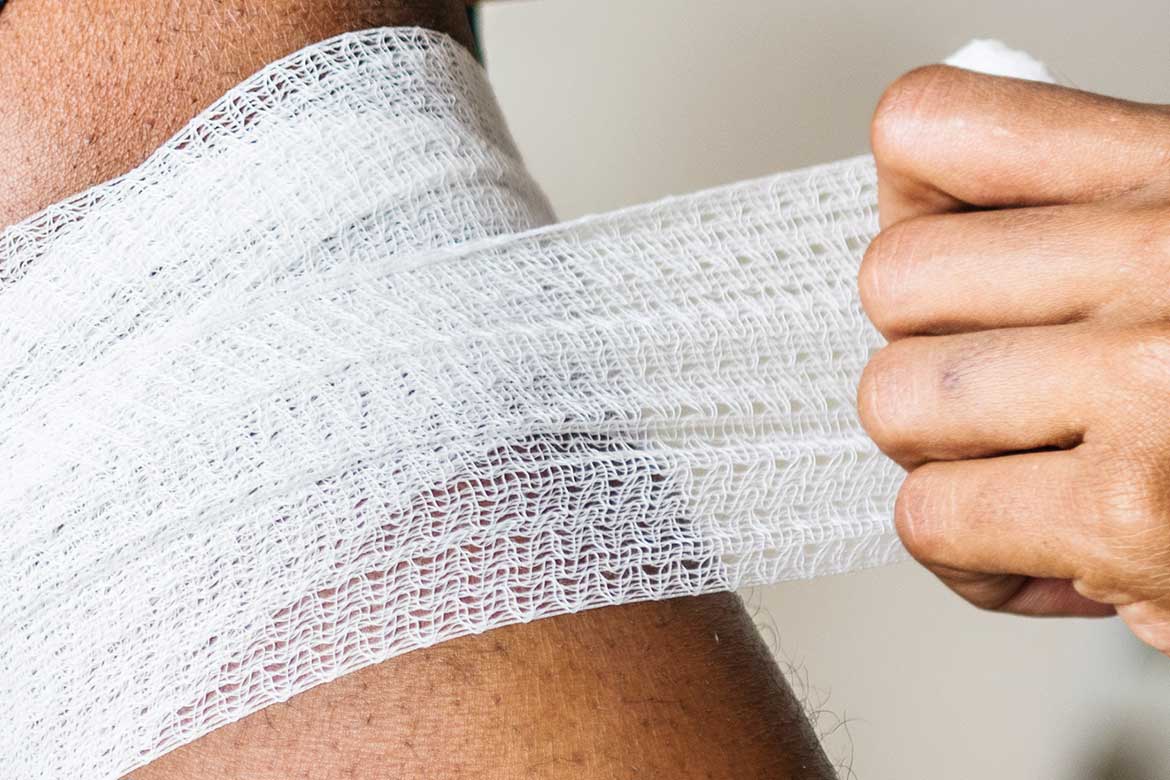 Higher hazard work environments (such as factories or construction sites) carry more risk, and unfortunately, accidents are more likely to occur. In this type of workplace, your first aiders need to be able to handle more types of emergencies.
Unless the numbers on site are very low (less than 5) then the 3-day first aid at work course should be given to nominated first aiders to ensure that they have adequate skills to deal with the situations that may occur. Full first aiders are more likely to be required in this environment, instead of emergency first aiders (although you may choose a mix of both).
Find out more in our blog post how many first aiders do I need?
Some businesses have a variety of work environments, for example, offices for administrative staff, and warehouse for production. Different areas and work environments should be assessed for first aid needs separately. It may be that a mixture of Emergency First Aid at Work, and First Aid at Work training is needed.
And of course, other work environments might have more special needs. Such as a nursery, which might need to provide first aid to infants, so should focus on first aid for children. Or an outdoor activity centre that might be providing activities in remote areas, and needs extra first aid provision due to the length of time it would take for emergency services to arrive.
There are different types of first aid training available, such as paediatric and activity-specific, that can enhance your first aiders skills in specific areas where required.
First aid training is usually carried out every three years, with refreshers needed to maintain your status as a qualified first aider.
---
As an online health and safety service, we don't provide qualified first aid training. Both the above courses are classroom-based courses with practical elements. There are a variety of providers UK wide, including St John Ambulance and Red Cross, plus other local providers.
If you need to refresh your first aid knowledge or want to become an appointed person, check out our online health and safety courses.