HASpod has hundreds of health and safety document templates ready to edit and download for your business. And with our easy to use online editor, you can edit and download health and safety documents right from your browser, no extra software required!
Creating health and safety documents is easy with HASpod, and in this guide, we show you how.
Before we begin, you will need a HASpod account. You can either create one when ordering a document or join with one of our membership plans (we even have a free plan if you want to try out HASpod and create a free document).
Log in
To create a health and safety document on HASpod you need to be logged in to your HASpod account. So go ahead and log in to get started.
(If you just created an account, you will be automatically logged in!)
Go to the documents
When you log in to your HASpod account, you will see your user dashboard. This is where you can access all of your services, view your invoices and manage your account settings.
Right now we want to access the Documents service, so click the Documents button on your user dashboard.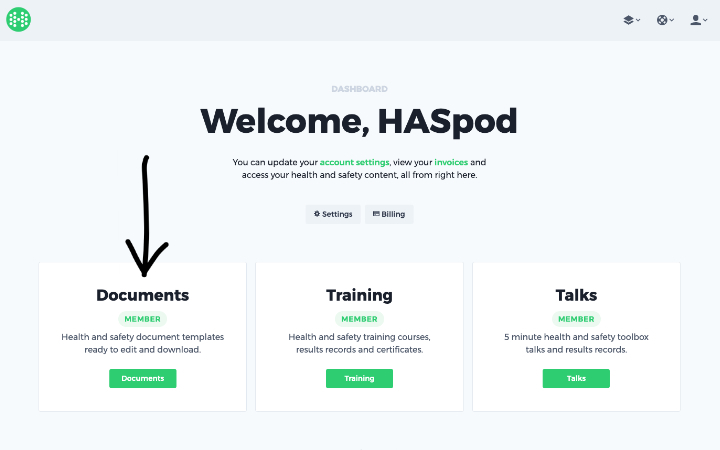 Choose a template
When you first enter the document service, you will see the documents screen. This shows you information on edits you have created and templates available on your account. But we are just getting started, so we need to choose a template to edit. Click the Templates button on the screen, or in the top menu.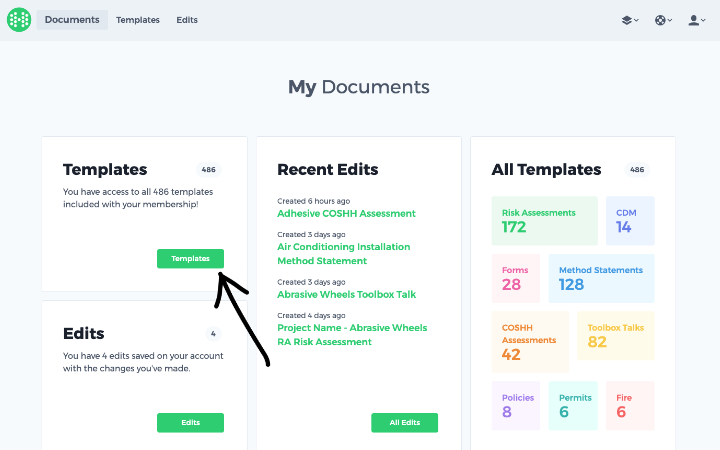 Now we are viewing the document templates. These are all the pre-completed health and safety documents ready for you to use. You can search or browse for the template you want to use.
If you have ordered an individual document, you will find any documents you have purchased at the top of the templates page, along with our free templates.
If you are on the Documents or Pro membership plans, you will have access to all of our health and safety document templates.
If you are on the Free plan, you will see all of our free templates at the top.
You can pick any of the templates available to you to get started, click on a template from the list to view it.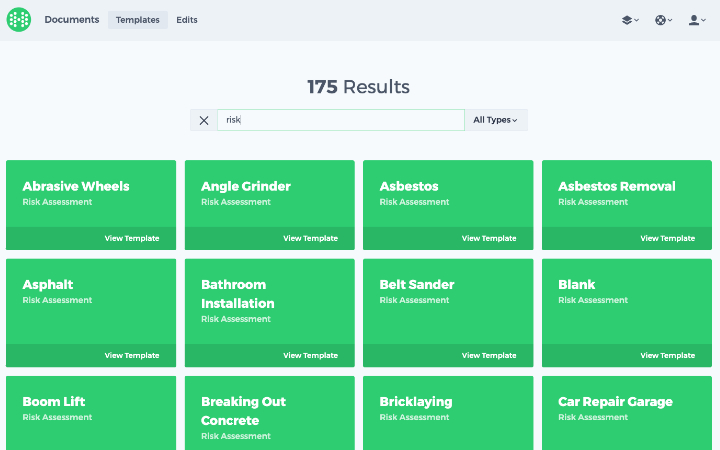 Edit the template
If you like what you see, you can click the Download button at the top to download the template. Your business name will be included in the header of the PDF (and logo if you are on the Document or Pro plans).
But all of our templates can be edited. Often, you might want to add your project details, an image, or make some changes before you download. To do this, just click the Edit button.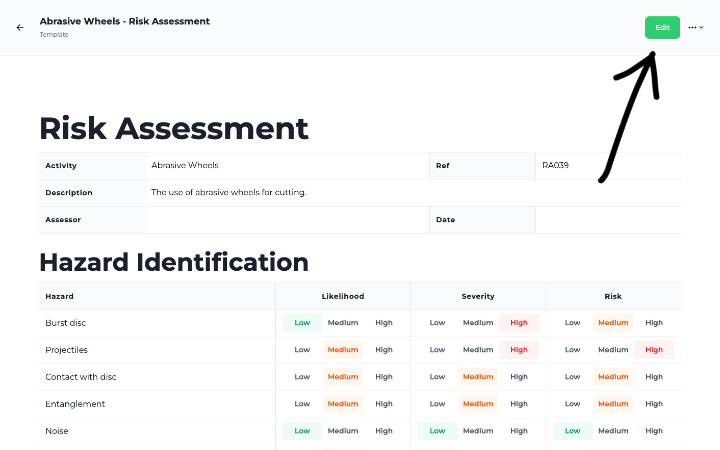 Clicking the Edit button will open up the document editor. Now you can make any changes you like, add text, change text, add your project details, change the formatting. Go ahead and make your changes.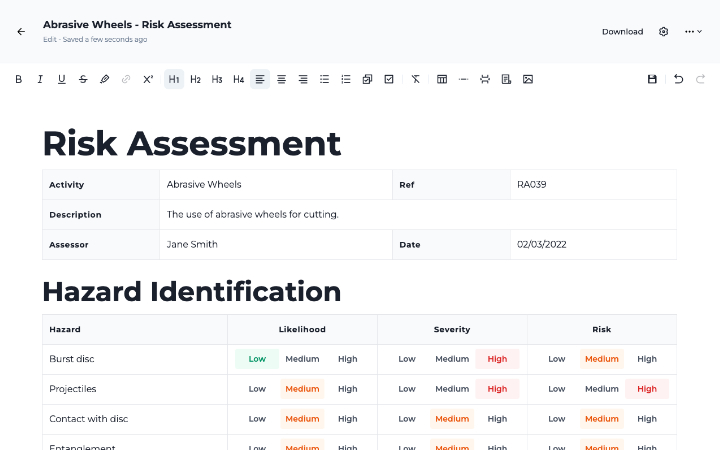 Save your changes
Great, you have made your changes, but don't forget to save them! Click the Save button in the editor to save your changes. Your edit version will be saved under Edits from the main menu at the top.
🆕 Our editor will automatically attempt to save any changes you make every few minutes. We still recommend saving frequently if you are making lots of changes.
Download your PDF
Finished making changes? Now you might want to share your document with your team, clients and other people. You can download a PDF copy of your document at any time, click the Download button in the editor.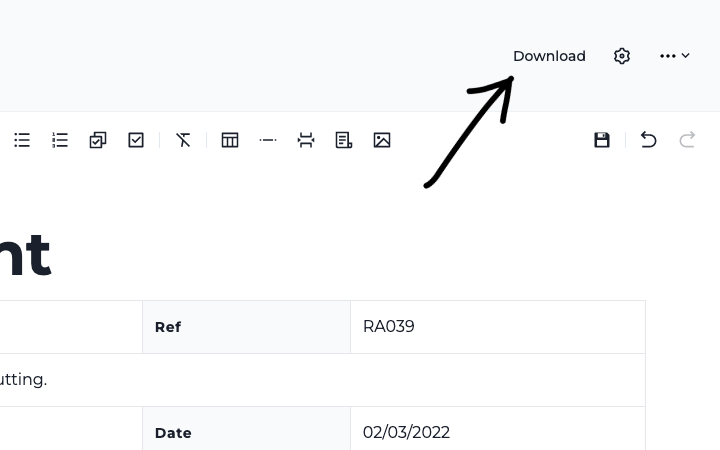 Well done, you created your health and safety document! You can find it under Edits from the main menu at the top, where you can rename, delete, copy, or make further edits to your saved documents.