Every construction site needs welfare facilities, and most will also require a site office. But where should you locate these facilities? Where on your site should your site compound be?
On some sites, it might be pretty obvious, or you may use existing facilities, but on other sites, you might need to give this a little more thought.
The position of your main site compound - your site office and welfare facilities, is an important consideration during the planning stages of your project and is not something that should be left until the first day of the project to decide.
Services
Where are your services, and how will you connect to them?
For welfare facilities at least, you will likely need a water supply, especially on longer projects.
You should have running hot and cold water to your welfare facilities, cold water for your WC and running warm water for your washing facilities.
Schedule 2. Sanitary Conveniences

(3) Washing facilities must include—

(a)a supply of clean hot and cold, or warm, water (which must be running water so far as is reasonably practicable);
In terms of washing facilities, you should at least have hand washing facilities and, depending on your site requirements may need shower facilities on site.
Short-term projects may alternatively have a self-contained portable chemical toilet.
You will also need a temporary electricity supply to your cabins, for heating and lighting, and site office equipment.
The location of your site compound should consider the best place to safely run temporary electricity and water supplies, without these getting in the way of any planned groundwork for the project.
Site Layout
Speaking of your project, you ideally want to situate your site compound somewhere that is practical for the works. Ideally, your site compound should be somewhere it can remain throughout the majority of the project, without needing to be moved.
Obviously, avoid citing your cabins in the middle, or too close, to the building you are about to construct – sounds crazy but it has been done!
So, the second consideration is the site layout... the better your site layout, the better your project will run.
Develop your traffic management plan and site layout, before deciding where to place your site compound.
Where will most of your workforce be located on site? The WC facilities should be located as close as practical the workforce, and on larger sites, you may want to spread the facilities out so that they are easy to access from all parts of the site.
Site Spread
The CDM Regulations state that welfare facilities should be made available at 'readily accessible places'.
If you have a large site, with workers spread out over a large area, then it makes sense that you should have more than one set of welfare facilities.
Schedule 2. Sanitary Conveniences

1. (1) Suitable and sufficient sanitary conveniences must be provided or made available at readily accessible places.
Welfare facilities are especially important on construction sites which can be dirty work. Poor hygiene can result in ill health and other issues on site, as well as fines from the HSE if suitable toilet and washing facilities are not provided.
Making sure welfare facilities are available close to where people are working not only means you will be complying with legal requirements but also helps ensure that your workers will use the facilities provided rather than relieving themselves in areas of the site they are not supposed to!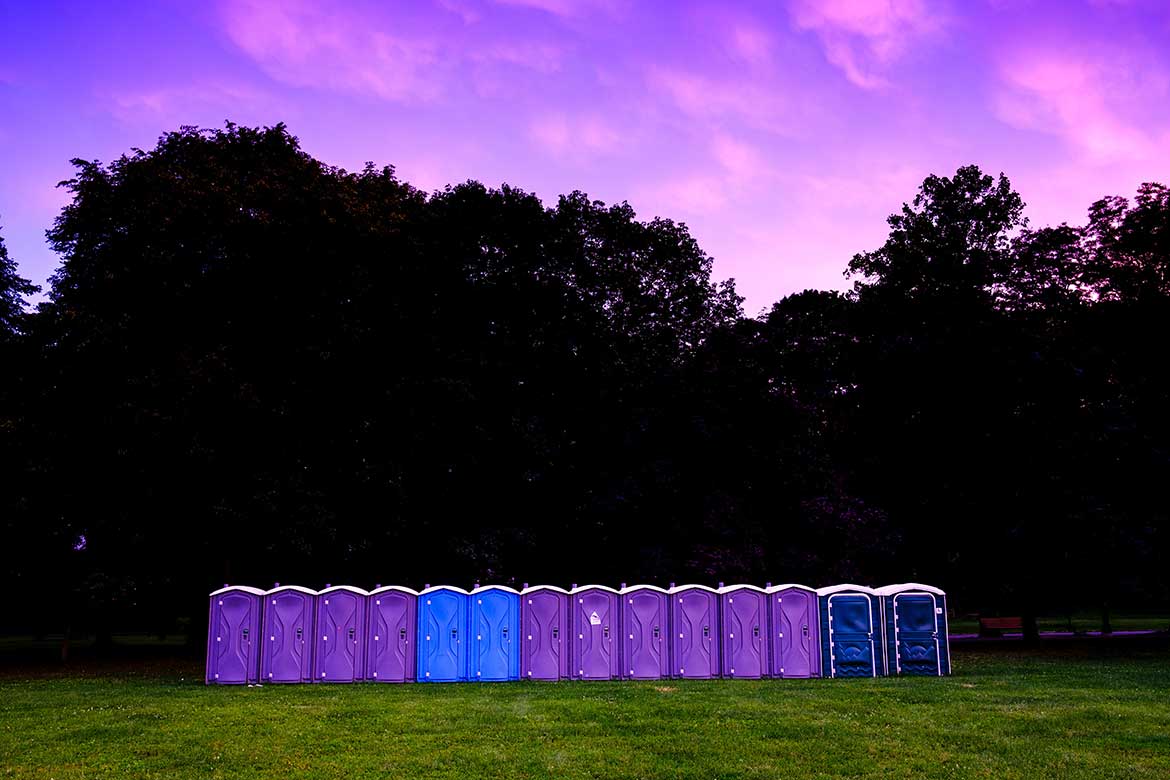 Site Entrance
Where is your site entrance?
Is it sensible to have your site office at the rear of the site when your entrance is at the front?
Visitors will have to wander through your site to get to the site office, and during this time they will not be inducted and may not be following the site safety rules.
The site office should be the first place workers report to, so make it easy for them to come and sign in and receive any safety or variation updates before starting their shift.
Locating your site office and at least some of your welfare facilities at or close to the site entrance is seen as good practice because visitors and workers need to report there first before starting work or entering other areas of the site.
---
Download the construction site set up checklist to identify any additional site set up requirements and help ensure your site meets health and safety requirements from day one of your project.