Welfare facilities are needed by construction workers. These are things like toilets, sinks and washing facilities. It also includes places to sit and take a break, places to get changed, places to eat.
These facilities are a legal requirement in any workplace, including on construction sites. They are needed in any workplace under the Workplace (Health, Safety and Welfare) Regulations. And welfare facilities are also included as a requirement in the Construction (Design and Management) Regulations, specifically for construction work.
In simple terms, both sets of regulations say the same thing. Welfare facilities must be available for workers. And they must suitable.
How do you know if your construction welfare facilities pass the suitability test? There are 3 main factors to consider:
The type of facilities
The number of facilities
The condition of facilities
Your construction site welfare facilities will be suitable if:
You are providing the right type of facilities for the work
You are providing enough facilities for the people that need to use them
The facilities are in good condition (clean, tidy and working)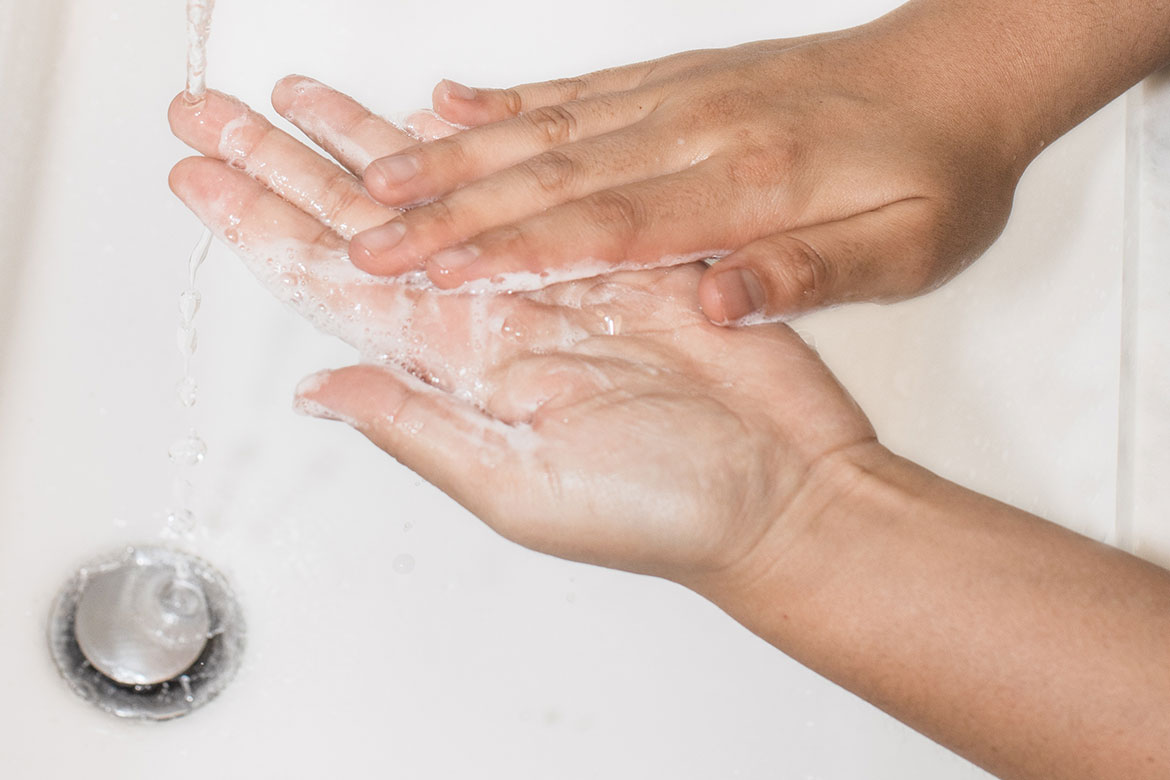 If you don't provide the right welfare facilities, your work will suffer. It's hard to stay productive when you're crossing your legs. And it's hard to work clean when your not clean yourself. And if you get a visit from the HSE, welfare facilities will be one of the things they check.
Failing to provide adequate welfare facilities would usually be handled with an improvement notice. These are listed on the HSE's public register of enforcement notices. Several improvement notices are issued each month against construction companies that have failed to provide suitable welfare facilities.
You have not ensured, so far as is reasonably practicable, that welfare facilities are provided that are sufficient to comply with Schedule 2 of the Construction (Design and Management) Regulations 2015, specifically you have not ensured provision of hot or warm water for use with hand washing facilities; sanitary conveniences that are clean and well lit; rest facilities with an adequate number of tables and chairs; arrangements for preparing and eating meals; a changing area with facilities for drying work or personal clothing.
[...] you have failed to ensure that suitable welfare facilities as described in Schedule 2 of the Regulations are provided throughout the construction work (no working toilet, no hot/warm running water for washing and no soap or toilet roll)
In serious or repeat cases, prosecutions can happen.
In one case, a construction company was fined £5k for failing to consider the welfare needs of workers. In what the HSE inspector described as 'Dickensian-like' conditions, workers were unable to access basic welfare facilities such as toilets or running water.
Due to the lack of toilets and running water on-site, workers had to use wet wipes and paper towels to clean themselves, and leave the site to find toilets elsewhere in the city.
How do you know what the right type of welfare facilities are? How many toilets do you need? How many rest areas? What washing facilities? What welfare facilities should be provided on construction sites and how do we make sure they pass the suitability test?
Well, for the most part, you should expect to use common sense.
Workers in construction should have access to welfare facilities just as workers in other sectors do, such as retail or office-based staff. After all, those in construction are not robots. Construction workers have the same requirements for going to the toilet or taking a break as any other person going about their daily working life.
In fact, due to the nature of construction work, with plenty of dirt, dust and muck to deal with, the need for good hygiene and cleanliness during breaks is even more important.
Above common sense, the law also places requirements on the provision of welfare facilities on construction sites.
Suitable and sufficient sanitary conveniences must be provided or made available at readily accessible places.
So far as is reasonably practicable, rooms containing sanitary conveniences must be adequately ventilated and lit.
So far as is reasonably practicable, sanitary conveniences and the rooms containing them must be kept in a clean and orderly condition.
Separate rooms containing sanitary conveniences must be provided for men and women, except where and so far as each convenience is in a separate room, the door of which is capable of being secured from the inside.
The Construction (Design and Management) Regulations not only require suitable and sufficient toilet facilities but also cover washing, drinking water, changing and rest facilities.
Need help with CDM? Use our free CDM guides for your construction project.
The minimum welfare facilities on construction sites are 'suitable and sufficient'. There are no specific numbers or standard requirement because all construction sites differ in their scope, size, and the number of people on site. What is suitable and sufficient for 10 workers, wouldn't be for 50 workers, or 100.
The layout of the site, the distance and spread of workers, as well as the number of workers all need to be taken into account when assessing your welfare facility needs on-site.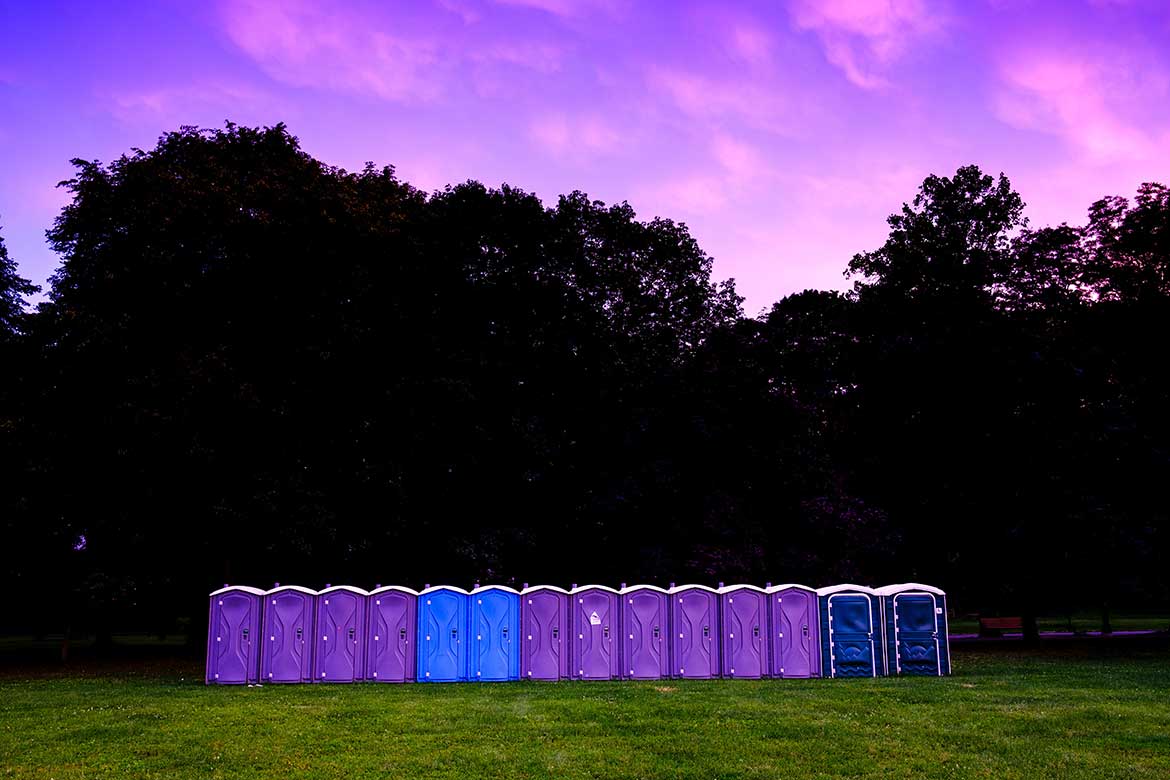 Failing to provide adequate welfare facilities for the number of people on-site, unhygienic welfare facilities or faulty welfare facilities (e.g. no running water hot and cold washing water) could all be highlighted as breaches of the need to provide suitable and sufficient welfare facilities.
Welfare facilities should always be considered at the planning stage before any work starts. Make sure your welfare provision passes the suitability test, and check you are providing suitable and sufficient welfare facilities for your workforce.
Construction site welfare facilities must be:
Readily accessible for workers
Suitable for the type of work
Sufficient for the number of workers
Clean and tidy
Ventilated and lit
Assess your project. How many people will be on-site? Where will they be working? How are they going to access welfare facilities? How will welfare facilities be kept clean? How will welfare facilities be maintained?
---
Keep a check with the welfare facilities checklist form and find out if your construction project ticks all the right boxes.