You have probably heard of lone working, and even if you haven't, you might have done lone working before. Lone working is working alone. If you're confident and experienced in your work, you might feel happy working on your own. You might even prefer it! But there are extra risks involved that you need to be aware of. There are some cases where lone working might not be possible. Might not even be legal.
In this post, we will take a look at what exactly lone working is, and when it is (and isn't) legal to work on your own.
What is lone working?
Lone working is work carried out on your own. In health and safety terms, this isn't just the work you have done by yourself. It's the work you do alone. I'm writing this article by myself. But I am in an office with other people. I'm not alone. I'm not lone working.
Lone workers are those who work by themselves without close or direct supervision
Examples of lone work are often found in mobile workers. People that work away from the site or offices of their business. Like estate agents, maintenance and repair workers, cleaners, social and care workers. This type of work involves visiting other premises or locations to carry out work. Usually alone.
You could also be lone working from your business address. For example, if you are the only person working in a shop or workshop, you are lone working. If you carry out some work out of hours, when everyone else has gone home, you are lone working.
Examples of lone working
Here are some common examples of lone work when carried out by a single member of staff.
Post and parcel delivery workers
Care and social workers making home visits
Estate agent giving viewings or valuing properties
Repair or maintenance worker
A person working alone in a shop or petrol station
Security work
Cleaner
Gardener
You don't have to be an employee to be a lone worker. Many self-employed people carry out lone work when they are the only person in their business. For example, plumbers, carpenters, decorators and people working alone in their own workshops.
As we can see, there are many cases when people work alone. You have probably met people that work alone and may work alone yourself. But when is it ok to work on your own? Are there times when lone working isn't ok? Before allowing people to work alone in your business, you need to know when it is safe for lone working. Let's take a look at the legal requirements.
Is lone working legal?
There's no law that says you cannot work alone. Lone working is not forbidden. But sometimes, it may not be safe, or legal, to do so.
In all cases, employers have legal responsibilities to their workers. They must ensure that they have assessed the risks and that those risks are controlled.
You should consider:
What control measures are needed?
What training is needed?
What supervision is needed?
What monitoring is needed?
Risk assessments are a legal requirement, and this applies to lone work. You should be aware of the types of lone working hazards that are present, and consider how you can control them. The lone working risk assessment template covers the common hazards and controls needed for lone work activities.
Training is especially important for lone workers. They need to be able to assess a situation and decide how to proceed. Lone workers can't ask for help or guidance from supervisors or other colleagues quickly, because they are not with them. They need to know when to stop and get help, when to proceed, and what to do if things go wrong.
Supervision might not be constant or direct, but it can still be provided. This could be periodic visits or remote observation. It might be a mixture of agreed scheduled checks and random spot checks. The level of supervision will often depend on the level of risks involved.
The level of supervision needed is a management decision, which should be based on the findings of a risk assessment, ie the higher the risk, the greater the level of supervision required. It should not be left to individuals to decide whether they need assistance.
Monitoring and communication are also important for lone workers. If someone is working alone, how will they get help if they need it? What if they have an accident? Yes, most people carry a mobile phone these days, but what if they are unable to make a call? Perhaps they are unconscious, or under threat?
While there is no specific law that prevents people from working alone, they should not be at greater risk than other employees. Lone working is really only suitable for lower risk tasks, where the risks can be controlled by one person.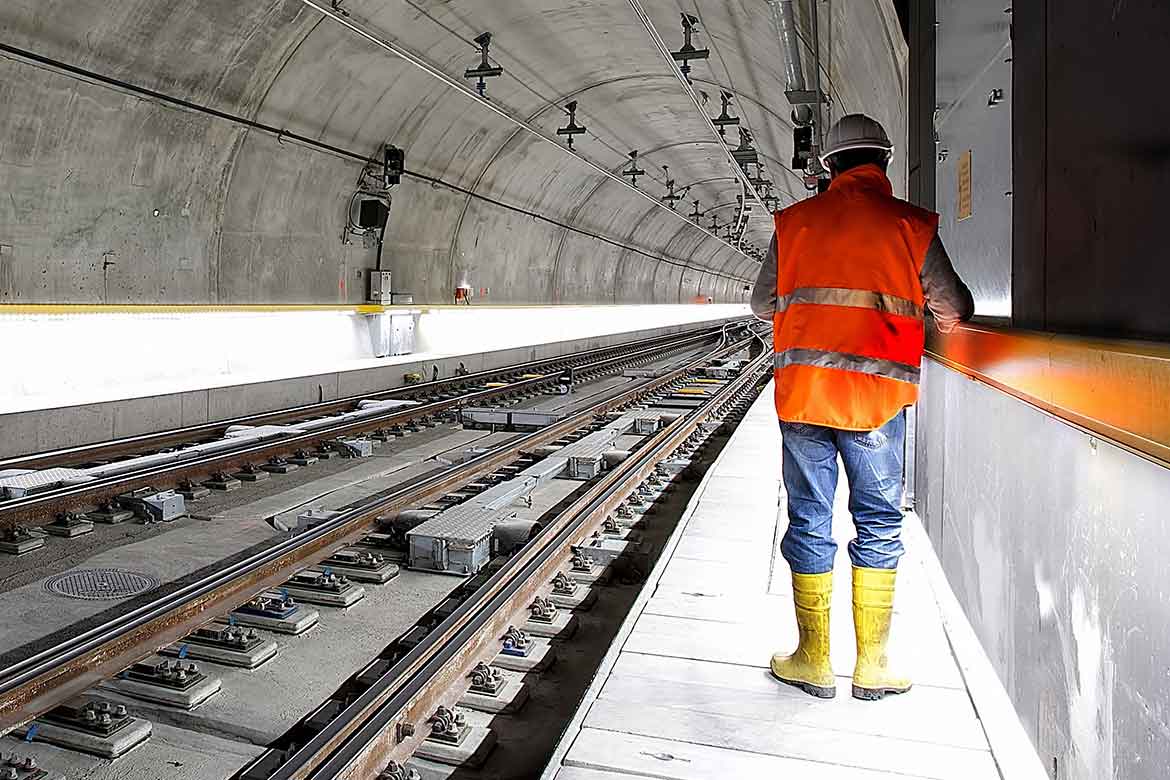 There may be things about the task or environment that means lone working is not suitable. For example, if equipment and materials would require two or more people to handle safely. If the machinery involved needs more than one person to operate it.
There may also be things about the person that makes it unsafe for them to work alone. A medical condition might mean they are at greater risk, or they may be a new worker who needs additional training before they can work unsupervised.
While we have said that lone working is legal, and it is. However, in some cases, the law may prevent lone working. For example, working with a confined space, which requires supervision and rescue procedures to be in place. Or lifting operations that require supervision.
So, yes, lone working is legal. But only when it is safe to do so, and when the hazards and risks have been properly assessed and controlled.
---
Find out more about the hazards involved with lone work. If you need to use lone working in your business, you can use the lone working risk assessment and lone work permit to work to help you control the risks.