Construction site inductions are required on every construction site, by law. So they must be important. But what exactly is a construction site induction?
A construction site induction is a safety briefing given to workers at the start of the project. It tells them about the safety rules and controls in place, the hazards they might be exposed to, and how to work safely on the site.
It is very similar to the induction you would get when you start a new job. It introduces you to a new workplace, where to find things, key members of the team, who to report to and when. The induction goes through the health and safety rules, first aid arrangements and site requirements.
But in construction, you don't just need an induction when you start a new job at a new company. You need one each and every time you start work on a new site.
On every site?
Yes, on every site. This is why construction site inductions are so important. Even if you work on a new site every couple of weeks, or change sites even more often. You need a new induction.
With many jobs, one induction is sufficient, as you are always based in the same place. This not the case in construction work. One of the unique features of a construction site work environment is that it is constantly changing. As you build and develop, the site evolves. What was once a hole in the ground, becomes a building that could be a warehouse, a factory, an office, a hospital or someone's homes.
In the construction industry, projects start and finish. Workers are often moved from site to site depending on when there trade or skill is required. A construction site doesn't remain a construction site forever. It becomes a new workplace or serves a new purpose. Construction workers move on to the next project.
No two sites are exactly the same.
Each construction project can have different teams, arrangements, types of work, environment, hazards, activities and layout.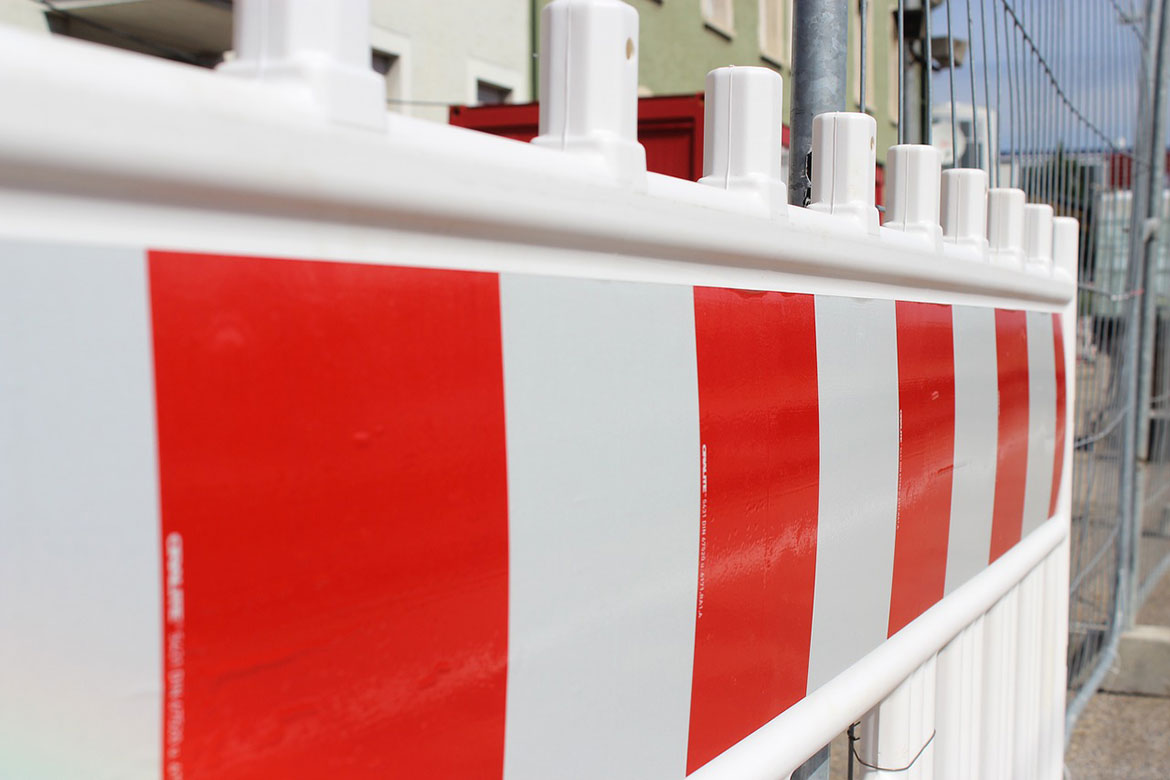 Unlike other workplaces, this doesn't give workers a lot of time to get familiar with their work environment. One site might have contaminated ground, another site might have overhead services. It's important that operatives are made aware of the hazard and controls that are needed where they are working. What was required on the last site, might not be needed on the next. There may be new rules and safety measures.
That's exactly why a new construction site induction is needed on each new project. You might still remember your last induction, but that information could not be relevant for the new site.
A construction site induction gives workers valuable information on the health and safety arrangements in place, along with the hazards and risks that are present on that site.
The induction covers the essential safety information and lets workers know what the specific arrangements and rules are in place for the site they are working on. Check out what should be included in a construction site induction for more details.
Construction site inductions are not optional, they are a legal requirement.
It is a duty of the Principal Contractor under the Construction (Design and Management) Regulations (CDM) to ensure that a site induction is provided.
(4) The principal contractor must ensure that—

(a) a suitable site induction is provided;
Find out more about principal contractor duties under CDM in our free CDM guide for principal contractors.
So, it's the principal contractor's duty to provide the induction. But what about construction projects with only one contractor? When there is is no principal contractor? Do you still need a site induction on those projects?
Yes. You do. Even on a single contractor project where there is no principal contractor. And it's still a legal requirement to provide an induction under CDM. In this case, the sole contractor must ensure that a suitable site induction is carried out for each worker.
(9) The information provided must include—

(a) a suitable site induction, where not already provided by the principal contractor;
Find out more about what contractors need to do in our free CDM guide for contractors.
Now we know what a construction site induction is, and that they have to been carried out on each project.
It can sometimes be assumed that the induction just takes place on the first day of a new construction project. But this is wrong. Inductions are important throughout the project.
The team on a construction site can change throughout the work. In fact, this is often the case. New trades come in at different stages of the project. The activities being carried out change as the project progresses. Someone who joins the project on day 10, has missed the induction carried out on day 1. But they still need an induction. As such, inductions should be carried out for each new member of the team that arrives, be that day 1 or day 100.
---
You can use the construction site induction form to create and record your induction.