In fire safety, we often hear the terms fire marshal and fire warden, and there is often much confusion between the names, roles, and requirement of each.
Do you need a fire marshal, or a fire warden, or both?
First of all, let's answer the most common questions around these roles. What is the difference between a fire warden and fire marshal? And what do both these roles do, exactly, when it comes to fire safety?
Fire Warden vs Fire Marshal
Often there is no difference at all between the roles people are asked to carry out as a fire warden and a fire marshal. Both roles will usually carry out the same duties and have the same responsibilities.
Simply put, these are people who have extra fire safety duties, to assist the person with overall responsibility for fire safety. They might be trained in emergency firefighting, helping with evacuations and carrying out fire checks and inspections.
18. Safety assistance

The responsible person must, subject to paragraphs (6) and (7), appoint one or more competent persons to assist him in undertaking the preventive and protective measures.
The Regulatory Reform (Fire Safety) Order 2005 requires competent persons to assist the person who has overall responsibility for fire safety, in implementing and carrying out preventative and protective fire safety measures.
These 'competent persons' are who we are talking about when we use the term fire marshals or fire wardens.
Organisations may appoint fire marshals, or fire wardens, or both. The decision on what they call this role is usually down to the individual organisation because, in the regulations, there are no different roles.
In organisations that appoint either / or, these nominate people will usually carry out the same duties.
Both have fire safety responsibilities, and both need to have adequate fire safety awareness and training.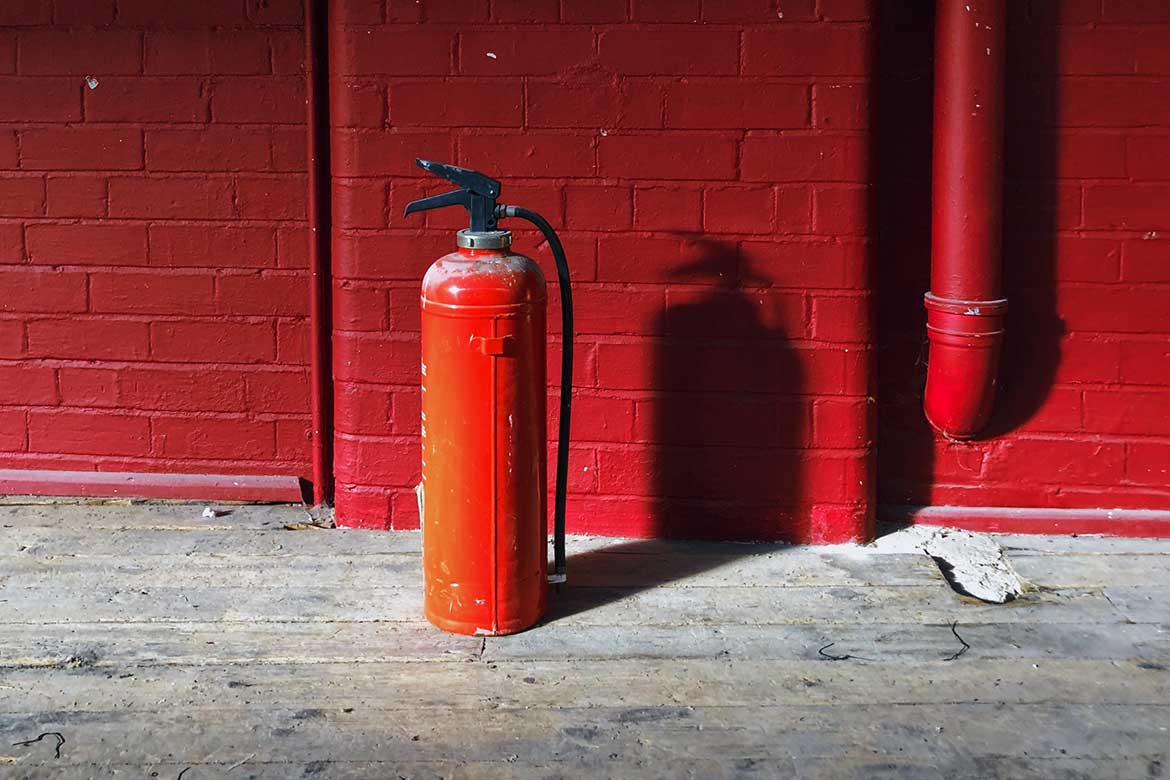 In organisations that appoint both, they usually will identify a difference between the two roles. Perhaps they need to split the role into two levels, because of the size or complexity of the business. Again, this is a choice of the business rather than a requirement under the regulations.
In this scenario, fire wardens will usually have day to day fire management duties. Duties will include spot checks, risk assessment, reporting and monitoring of fire safety within the workplace. A pro-active fire safety role.
Fire marshals, on the other hand, will have more of a re-active fire safety role. In the event of a fire, they will take charge of alarms, evacuation, firefighting procedures and roll calls.
In this situation, the business has decided to have two types of fire safety assistance and given each role a different name.
Where only one or the other role is appointed, chances are the fire marshal or fire warden will carry out both roles, overseen by the ultimate person responsible for fire safety in the premises (the 'responsible person').
There is no clear definition of each role, which is why it can vary from business to business, and probably why there is so much confusion around these titles.
In fact, there is no reference at all to the roles of fire marshal or fire warden in the Regulatory Reform (Fire Safety) Order 2005 (RRFSO), which places fire safety duties on organisations in England and Wales.
What the RRFSO does require, is for the responsible person to nominate sufficient numbers of competent people within the organisation to assist with fire safety duties.
15. Procedures for serious and imminent danger and for danger areas

(1) The responsible person must—

(b) nominate a sufficient number of competent persons to implement those procedures in so far as they relate to the evacuation of relevant persons from the premises.
The duties these nominated people will need to assist with include firefighting and fire detection, evacuation, and provide fire safety assistance.
Whether these nominated persons are called fire marshals, fire wardens or any other name is a choice made within the business.
So do you need fire wardens or fire marshals? Well, these days you will most commonly hear to term fire marshal, but both names are still well used.
If you are working in a smaller business or site, you will most likely have one or the other name in use for your fire safety assistance personnel.
In larger or more complex organisations, fire safety assistance might be split up into two or more roles, and in this situation, you could have both fire wardens and fire marshals. It will be down to the organisation to decide on the difference between these roles for their business.
Do you have adequate numbers of fire marshals / wardens / nominated persons? Are your fire safety management procedures compliant with current regulations? Find out more on our Fire Safety eLearning Course.